What We've Got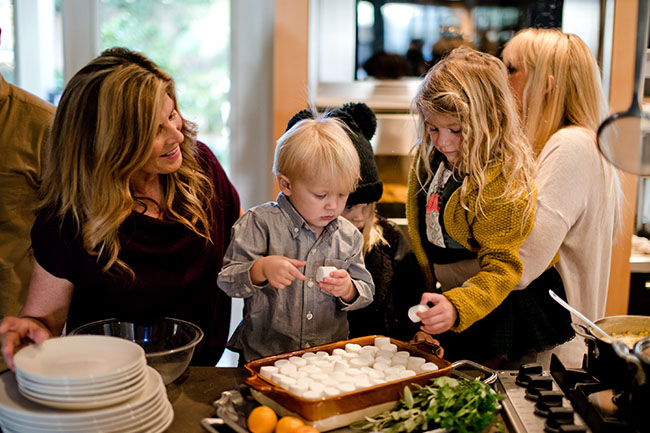 It is Thanksgiving time again.
I love this time of year. I love this holiday.
No gifts required, no major decorating like Christmas. (And no irresistible candy left over to tempt me, like at Easter and Halloween.)
Thanksgiving. Just the idea of it! What nation on earth but America has a holiday to remind us of all God's blessings. I should add that to our list—I'm thankful for Thanksgiving.
Let's set aside all the blogging advice on how to roast a perfectly moist turkey (though I am always looking for new Thanksgiving recipes). We have so much to be thankful for, our hearts should be brimming like Norman Rockwell's classic Thanksgiving painting.
Here's something I just thought (or read somewhere on a food blog, wink, wink). Have all your guests bring a picture of someone, or a small memento as a conversation starter for sharing what they are thankful for. I can bring my mother's beautiful fan, or maybe a photo of people on the field at Harvest America.
Jonathan Edwards, the famous Puritan preacher, drew a distinction between "natural" gratitude and "gracious" gratitude. We tend to focus on natural gratitude. I am grateful for my adorable grandchildren, my cozy bed, my hot Matcha Almond milk latte. This last one is a new add on my thankful list. Coffee has been my favorite for years, but I may be free at last!  (Matcha tea has nearly as much caffeine as coffee but without the jittery spike and with none of the acidity.) A real gift . . . thank you.
But in a galaxy beyond earthly gratitude, there is what Edwards called "gracious" gratitude. God is good. God loves me. God knows my every thought and still loves me. God has given His one and only Son as a sacrifice for my sins. This gratitude "gives thanks for who God is."
Boy, do I ever need to remember this when my natural gratitude runs out. God is gracious. Period. For that we will say, "Thank You, Jesus" forever and ever and ever. And ever and ever.
Eugene Peterson put it this way:
"Do you see what we've got? An unshakable kingdom! And do you see how thankful we must be? Not only thankful, but brimming with worship, deeply reverent before God" (Hebrews 12:28 The Message).
An unshakable kingdom! A crown better than the one on the HRH's head. A place better than Versailles or Buckingham Palace that I've been watching in The Crown on Netflix. We have a better King! And just so you know, according to the verb tense in that verse, it's already ours. God has already given us an eternity of bliss and joy forever!
"Thankless children we all are, more or less, comprehending but dimly the truth of God's fathomless love for us." – Elizabeth Elliott
 But you may wonder how we can be grateful when this planet can be a world of such pain. We look at history. Auschwitz. The Cambodian Killing Fields. We read the headlines. The genocide of the Church which is happening, even now, in the Middle East.
Dear reader, this is in my mind too as I write about gratitude. Gratitude does not remove the horrors of violence. Or poverty. Or pain. I need only to revisit the worst tragedy of my life, the sudden death of my son Christopher, to taste how bitter life can be. I hate to disappoint any who are ultra-pious, but I cannot—I will not— be grateful for that.
If we are willing to be truthful, our lack of gratitude isn't because of what is happening around the world. It is because we are lured in by the continual barrage of advertisers who tell us we deserve more. We need to look younger and be thinner. Our beds need 500 thread count sheets. Our houses need shiplap. (Thank you, we love you Joanna and Chip.)
Here is my sure fixer-upper cure for ingratitude. Think deeply about the love of God and the gifts He has given. Make it a daily part of your prayer time. What if we take a break from merely petitioning God for this and that? Imagine if we only heard from our loved ones when they needed something. That isn't love. That's a debt collector.
Let's spend time in giving thanks, more than just the three minutes it takes to "say grace" (if we even remember to do that). Let's voice our gratitude and praise all through the day!
Developing and maintaining a grateful heart is easier said than done.
If you want to be a grateful person, you need to remember to remember.
"Be thankful in all circumstances, for this is God's will for you who belong to Christ Jesus" (1 Thessalonians 5:18 NLT).
Our circumstances, or the tragedies in Mosul, don't cause ingratitude. Ingratitude comes out of allowing a disconnect from our Heavenly Father.
Thank Him. Thank Him. Thank Him.
This Thanksgiving night, when all the guests drive home and the dishes are done, I will kiss my family good night, make a hot Matcha latte, tuck into a cozy bed . . . . and try to convince Greg to watch an episode of The Crown with me.
I will be grateful for it all . . . and most of all for Jesus.