Sweater Pumpkins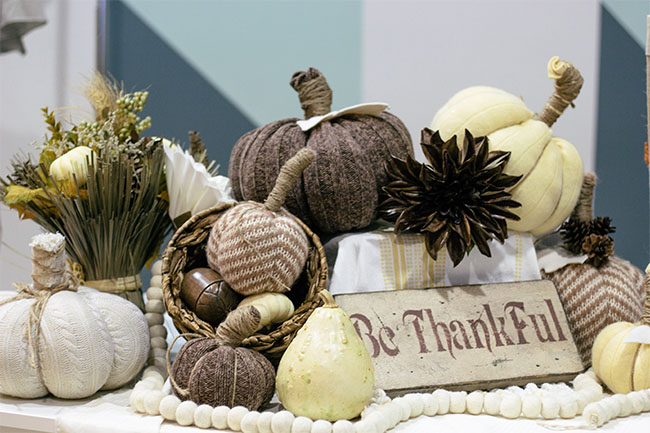 These soft treasures are simple to make and perfect for Tablescapes and Fall décor from October through Thanksgiving. Pile several together for impact or tuck them here and there around the house for a cozy touch. Use any sweater, old or new, and choose colors to match your home décor. The possibilities are endless!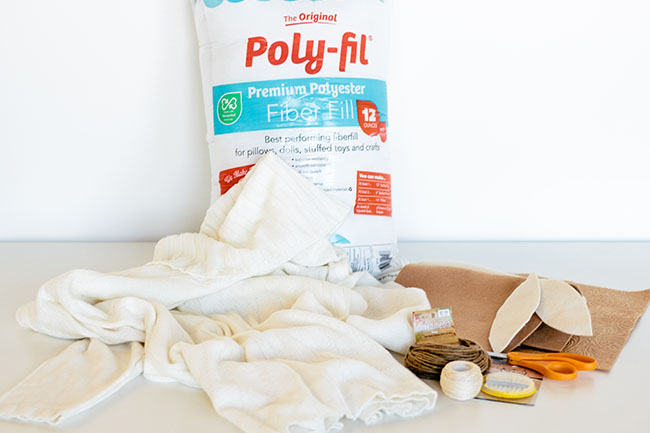 Materials:
Soft cable knit sweater
Twine
Matching thread – heavy duty like embroidery thread
Felt for leaves (optional)
Poly-fill stuffing
Crafting needle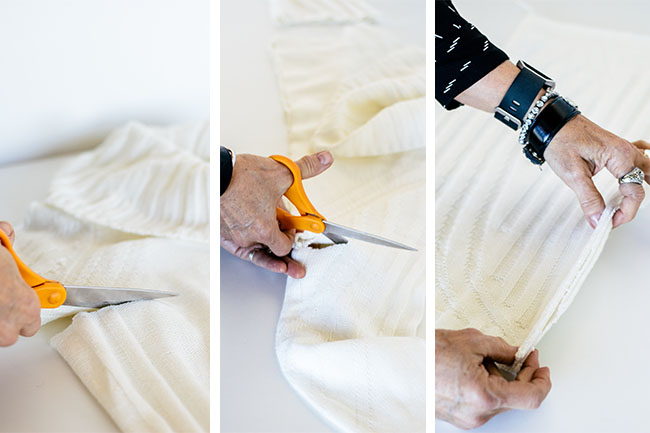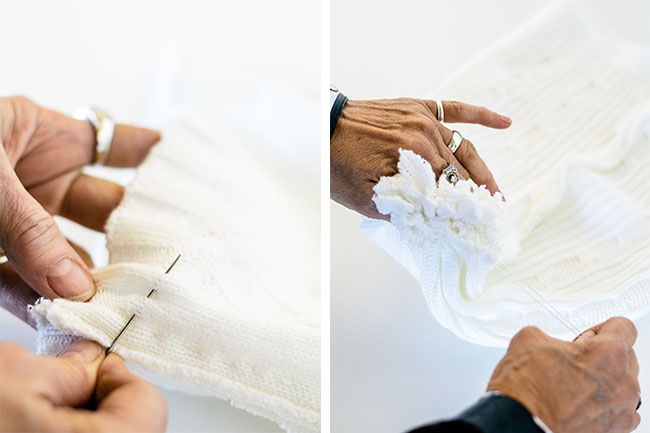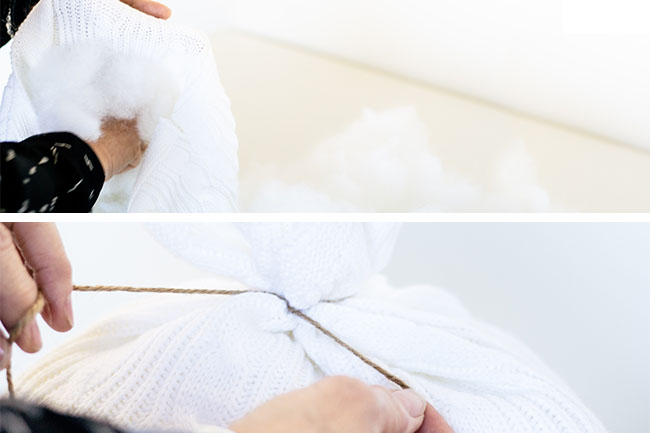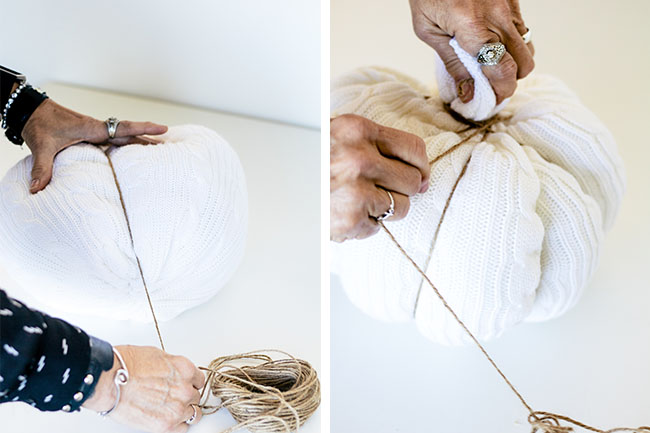 Instructions:
Lay the sweater out flat; cut across from armhole to armhole. (For two medium pumpkins, cut this into two pieces at the side seams. For one large pumpkin, leave as is.)
Cut the sleeves across the armhole to use for smaller pumpkins.
Turn the sweater piece inside out (right sides together) and sew up the side.
Use a "basting" stitch (extra long stitches) to sew around the opening; gently pull the thread together (like a drawstring on a bag). Knot thread. Sew the opening closed.
Turn the piece right-side out and stuff. Use twine to tie the opening shut and knot. You can stop here if you like the look. Decorate with ribbon.
Optional: For a different style, wrap twine around the pumpkin to form segments. Use the same twine to wind around the top piece to form a "stem." Knot it tightly, cut and hide the end.
Cut felt (or pages from an old book) into leaf shapes and stitch to pumpkin top.