Strawberry, Brie, and Honey with Basil Crostini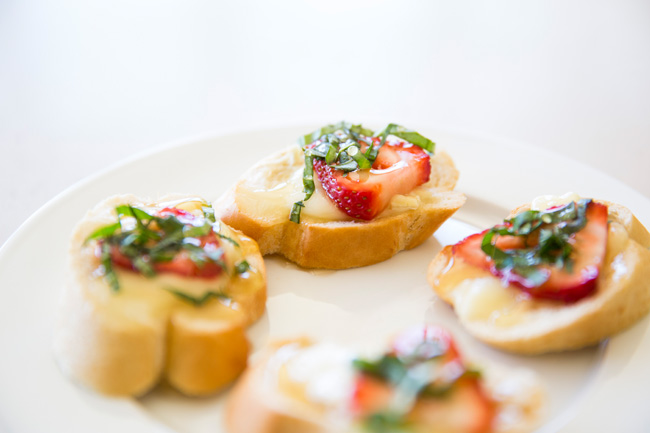 Strawberry and Brie Crostini
Impress your guests with this super easy yet amazing appetizer that you can make in just minutes. When you are in a pinch for something to serve your guests, you can put this appetizer together in four easy steps. The combination of the warm melted Brie, topped with a slice of strawberry, honey, and basil, is absolutely delightful. Be sure to have copies of the recipe on hand for your friends to take home. Trust me, they will ask for it—it is that good!
Enjoy!
Ingredients:
1

Large baguette sliced in 1/4-inch slices, or desired thickness
Brie cheese
Fresh basil, sliced thin in 1/2-inch lengths

1

Package

of fresh strawberries, washed and sliced
Honey to drizzle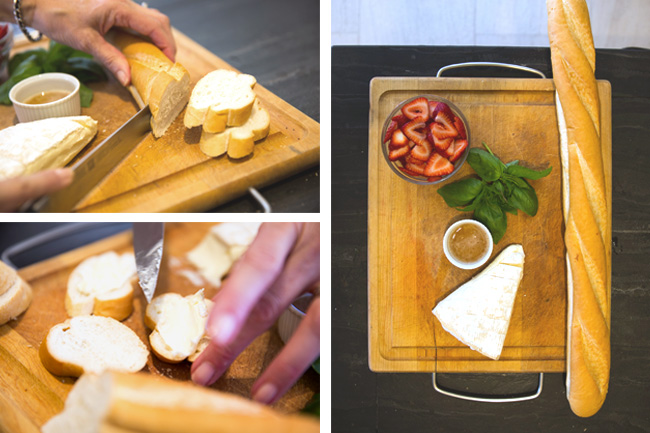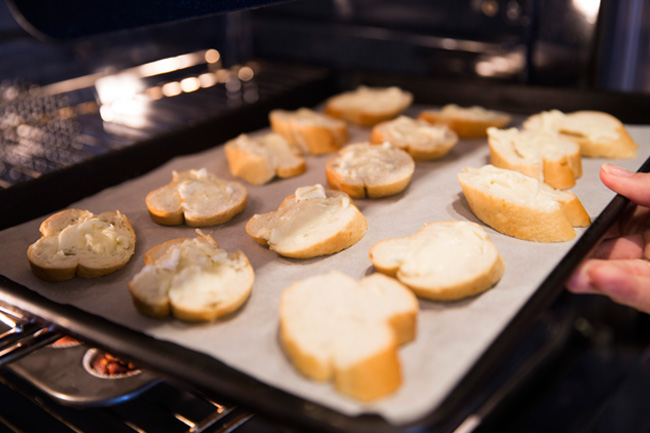 Directions:
Preheat oven to 350 degrees F.
Lay out baguette slices on a cookie sheet.
Top each slice with a piece of Brie.
Bake in oven until Brie is melted.
Remove and top each piece with a strawberry slice, a drizzle of honey, and 2 or 3 small pieces of basil.
Serve immediately. Yum!