Peanut Butter Protein Bites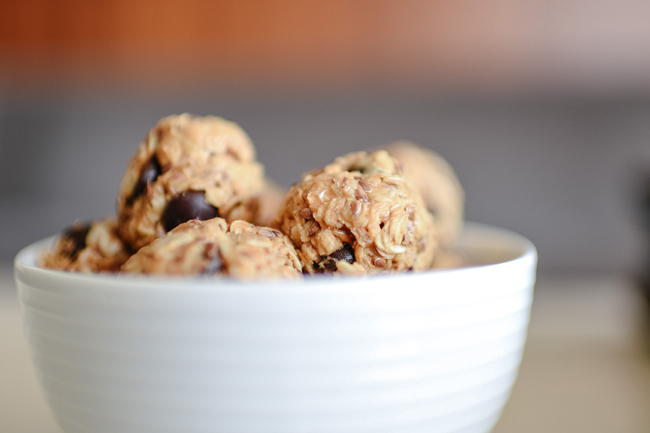 My husband is an athlete so he prefers healthy snacks. Most store-bought snacks have ingredients I can't even pronounce, so I make our own. These small, round bites of flavor pack a punch of protein too. He freezes a couple and takes them with him on his long rides.
I like to make a big batch on the weekend, keep them airtight in the fridge, and have them ready to snack on before and after workouts.
Super easy, and you can change up the ingredients, adding chia seeds or nuts. Substitute wheat germ for the flax seeds. You choose. Just make plenty, they go fast!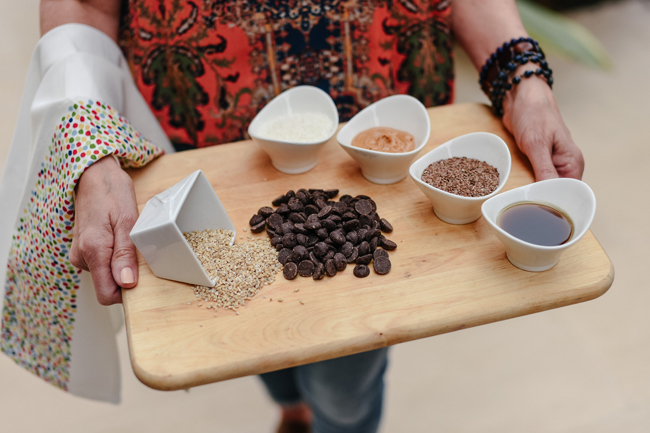 Ingredients
2 tablespoons honey
2/3 cup creamy peanut butter (use any nut butter you prefer)
1 cup oats (old-fashioned, not quick cooking)
1/2 cup semi-sweet or dark chocolate chips
1/2 cup flax seeds, ground (substitute wheat germ if you prefer)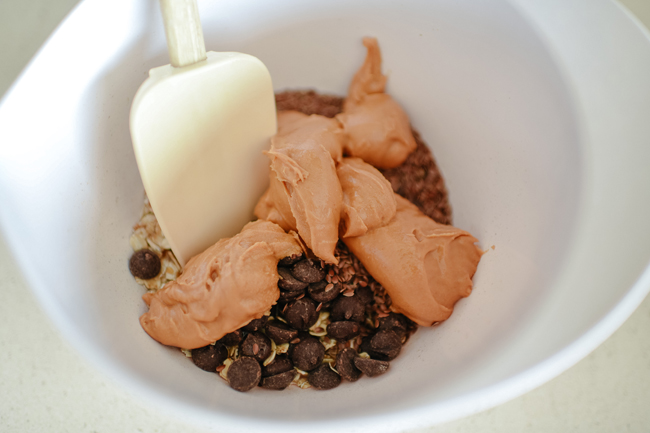 Directions
Combine all ingredients in a medium bowl. Chill in refrigerator for 15–30 minutes. Roll into 12 bite-sized balls. Store in an airtight container in the fridge for up to a week.