Naturally Dyed Marbled Eggs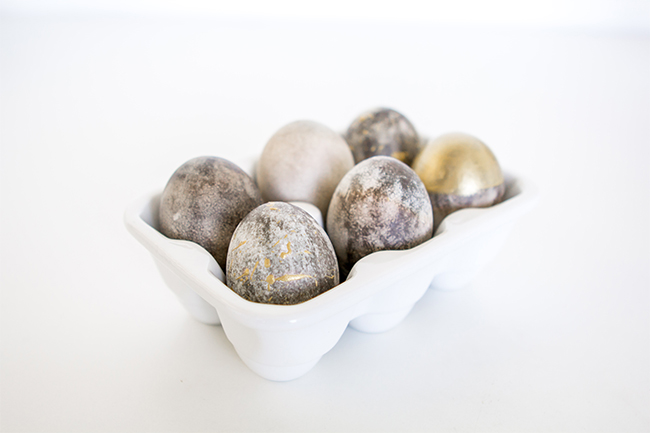 Are you looking for a simple project to add an elegant touch to your home or table scape? Marbled eggs are so easy to make with just a few ingredients you may already have on hand. And since you are using natural ingredients, kitchen clean-up will be quick!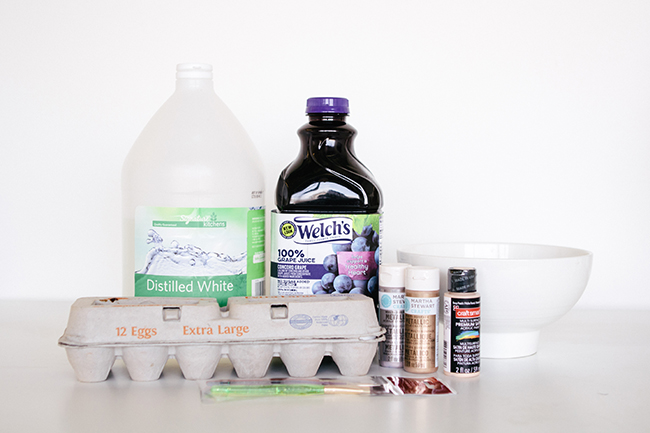 Supplies:
Grape juice
White vinegar
White eggs, hardboiled
Large bowl
Small bowl or cup
Gold metallic paint
Paint Brush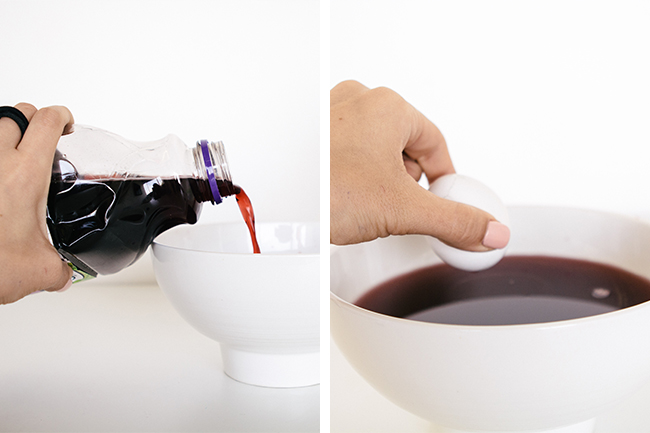 How to:
Hard boil the eggs, let them cool. (These will NOT be edible later.)
Mix equal parts grape juice and vinegar in a bowl, enough to submerge your eggs. Place the eggs in the bowl and leave overnight.
Remove the eggs and rinse gently with water to remove the foamy layer and reveal the marble surface. Set aside in an egg carton to dry.
Two decorating options: a) Dip the egg partially into a cup of gold paint and place upside-down in the egg carton to dry; b) Dip a paint brush into gold paint and splatter the egg for a different look.
To display: Arrange the eggs in a bowl, basket, or ceramic egg carton. So pretty!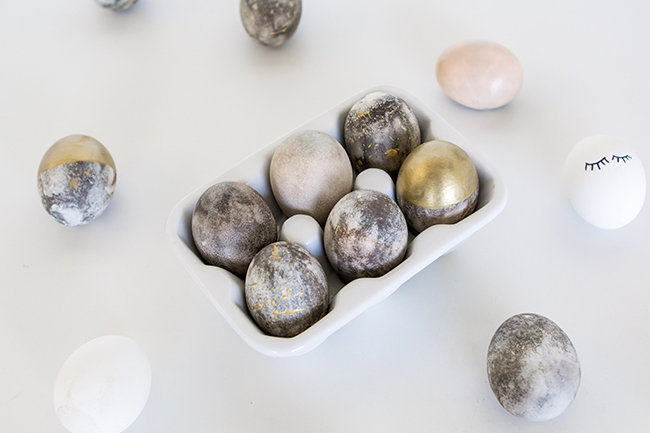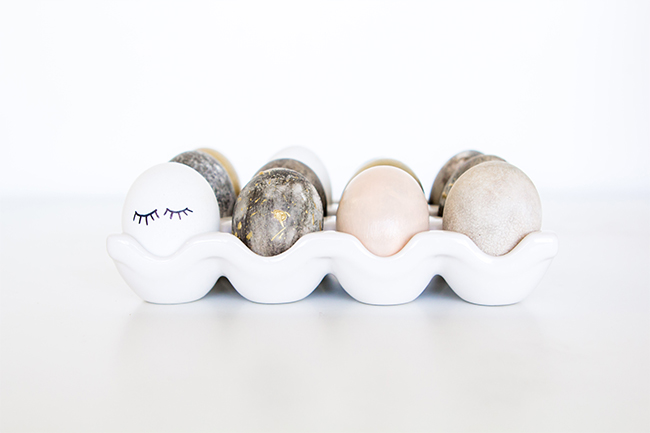 *Optional: Paint a few of the white hard boiled eggs a solid color, like the peachy egg in the photograph. Or take a sharpie to the white hard boiled eggs and create closed eyes. Adding a combination of styles will create a more fun and textured look to your finished display!