Less Is More?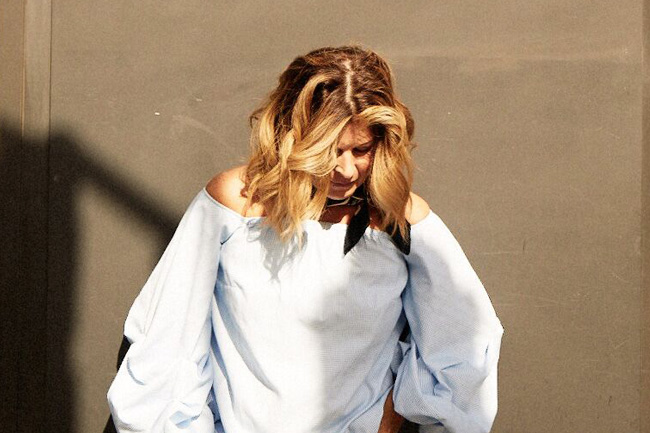 What's in your mailbox? Mine looks pretty average. When the mailman shows up at three o'clock in the afternoon, I rarely find a handwritten letter. Mostly, it's junk mail. Credit card offers I never asked for, realtor notices about recently sold houses in the neighborhood, and many, many beautiful, glossy, full-color catalogs. Serena and Lilly, Anthropologie, Williams Sonoma, Pottery Barn, Land of Nod . . . and now, AARP.
AARP, for you younger ladies, is an organization for old people. It features ads for movies like Going in Style: You're Never Too Old to Get Even starring elderly heartthrobs Morgan Freeman, Alan Arkin, and Michael Caine (ages 79, 83, and 84).
The AARP card is great; if I pay $16 a year, I get all the discounts they offer. Woo hoo!  Save $3 on a popcorn and drink combo while I watch Going in Style. Hmm . . . spend $16 per year to save $3 on my $20 popcorn and soda? I suppose they think that because I'm old, I must be stupid too. But I digress . . .
I save the catalogs. Junk mail is thrown out, I sort through the occasional bills that don't come paperless to my email—like DMV registrations, or parking tickets, or property tax bills. (It seems our government is the last to get on the paperless bandwagon.)  Oh, I'm digressing again.
Back to the glossy catalogs . . . I love these! I keep them for increasingly rare moments of leisure, like long baths or sitting in the family room with Greg while watching shows that don't particularly hold my interest.
I love to look at the latest fashion styles and interior design. This summer it's all about big sleeves, and off-shoulder dresses, right? William Sonoma homes features beachy looking rattan furniture with crisp, striped blue and white cushions.
Too bad my house is still dressed in earthy tones and dark wood.  Ah, just when you think you've finally nailed your last piece of art to the walls, you find your color scheme is passé. Now it's all about macramé wall hangings, framed cactus prints, and pinboards.
Oh, and that ancient wallpaper you stripped off the walls? You could have saved and framed it and sold it on Instagram. Ha! What can I say . . . it will always be this way. What was dated and old is now collectable, and what you thought was new? In two years, you'll be over it!
I get the impulse to spend money and keep up with the latest trends . . . fresh white interiors and bohemian maxi-length dresses. But here's the deal. Those shoes you just blew the budget for won't make the "what's hot" list next summer.
Ecclesiastes 5:10 says, "He who loves money will not be satisfied with money." Change that to, "She who loves (fill in the blank with your current crave) will not be satisfied with it." It's like chasing the wind.
In contrast, listen to this. Jesus said to them, "I am the bread of life; whoever comes to Me shall not hunger, and whoever believes in Me shall never thirst" (John 6:35).
One of the most precious testimonies in Scripture is, "I have been young, and now am old, yet I have not seen the righteous forsaken or his children begging for bread" (Psalm 37:25).
Do you long for more of what lasts forever? Is your appetite for the "seen things" out of control? Think of the Israelites who left Egypt with joy on their way to the Promised Land. They were miraculously provided for, time and again. Everything they needed—shade and light, food from Heaven's kitchen, shoes that never wore out—and best of all, they had the near presence of God at all times.
Yet they were not satisfied. They longed for what they left behind in Egypt. They wanted what they wanted. What God had supernaturally provided was not to their liking. They were over it!
This lesson has convicted me over the years. It is like listening to my own heart at times. They spoke against God and against Moses, and said, "Why have you brought us up out of Egypt to die in the wilderness? There is no bread! There is no water! And we detest this miserable food!"
Paul tells us what was really going on in their hearts. "They all ate the same spiritual food and drank the same spiritual drink; for they drank from the spiritual rock that accompanied them, and that rock was Christ. Nevertheless, God was not pleased with most of them; their bodies were scattered in the wilderness. Now these things occurred as examples to keep us from setting our hearts on evil things as they did" (1 Corinthians 10:3-6).
Hear me now. I am not saying that it's evil to want a new outfit. Paul also said, "I know what it is to be in need, and I know what it is to have plenty. I have learned the secret of being content in any and every situation, whether well fed or hungry, whether living in plenty or in want" (Philippians 4:12).
It is quite different, but equally challenging, to have very little or to have lots and lots! Let's keep these pretty things in their proper value. Paul reminds his young friend Timothy of a powerful reality; and the sooner we grasp it, the happier we will be.
"Godliness with contentment is great gain. For we brought nothing into the world, and we can take nothing out of it. But if we have food and clothing, we will be content with that. Those who want to get rich fall into temptation and a trap and into many foolish and harmful desires that plunge people into ruin and destruction. For the love of money is a root of all kinds of evil. Some people, eager for money, have wandered from the faith and pierced themselves with many griefs" (1 Timothy 6:6–10).
What is the deepest source of your happiness? Is it what God gives to you? Or what God is to you?
I pray that today, God help us realize that our ultimate desire—the one thing we have got to have—is not found in a Pottery Barn catalog or an Anthropologie rack. It is found in more of Jesus, more of His Word, and more of His ways. I hope we never get over that!
So, skip browsing the catalogs filled with things you don't need or can't afford.
Skip the window shopping that leaves you unhappy with your house or your outfit.
Skip the blogs that make you feel you're missing out if your closet doesn't look like Gwyneth Paltrow's.
Hey, just skip them all and skip outside! Jump into your comfy sweats and tennies. No one will judge you.  Study the birds and wildflowers for a change. You can't beat their wardrobes . . . they have the best Stylist ever.