Avocado Mango Salad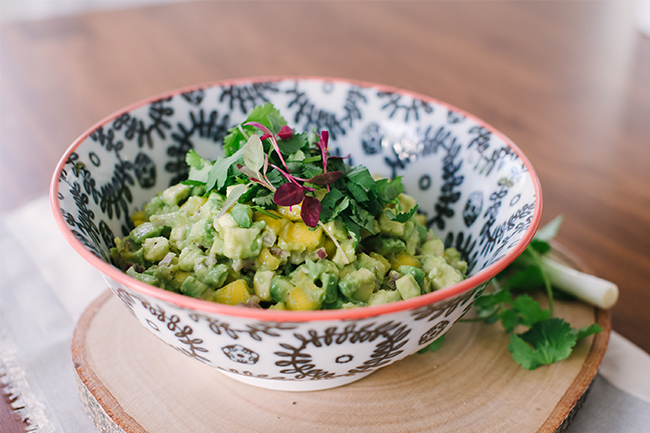 Fresh! Exotic! Delicious! You can serve this as a salad or salsa, or as a condiment to fish, burgers or any green or bean salad.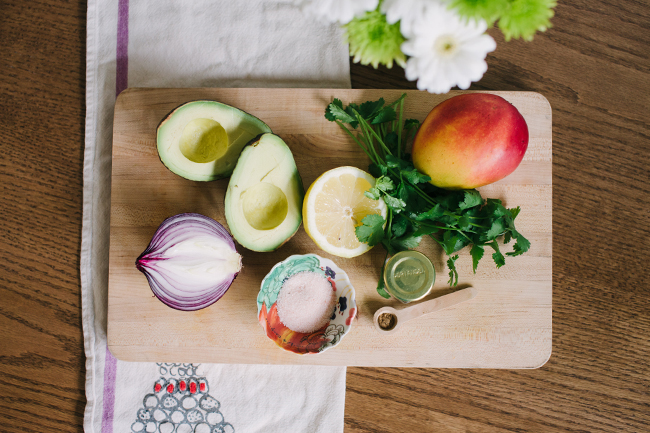 Ingredients:
2 large Hass avocados, diced
1 medium ripe mango, diced
¼ red onion, finely chopped
1 tablespoon extra virgin olive oil
½ lemon, juiced
Salt and ground black pepper to your taste
Fresh cilantro, chopped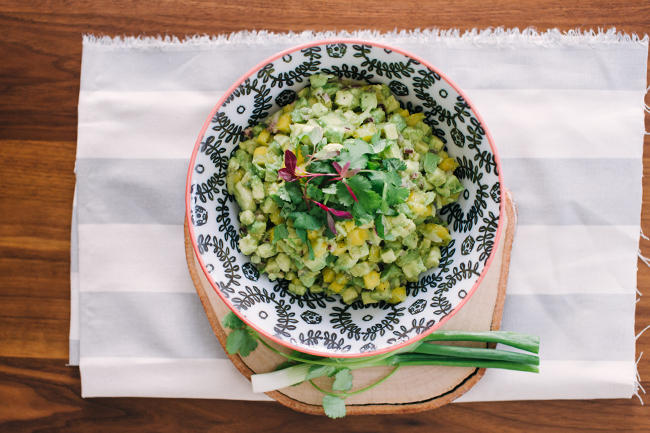 Directions:
Dice avocados and mango into even pieces. Add chopped onions, salt and pepper, olive oil, and lemon juice. Toss it gently. Sprinkle chopped cilantro on top. Add salt and pepper to your taste.
Great for breakfast, lunch, or dinner. Enjoy!