Honey's Amazing Chicken Noodle Soup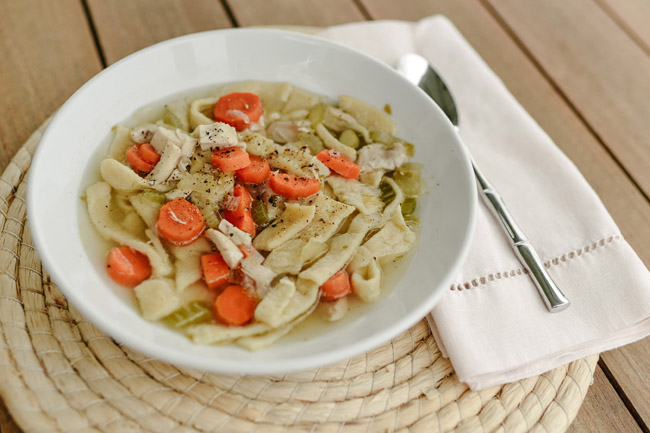 When anyone in my huge family wants soup, it's the recipe that my mom, Honey Simons, makes. Growing up, the comforting aroma of simmering chicken and homemade noodles drying on the kitchen table meant one thing . . . chicken noodle soup for dinner! Mom taught my three sisters and me the art of making this delicious, comforting soup and we have passed it down to our daughters and granddaughters.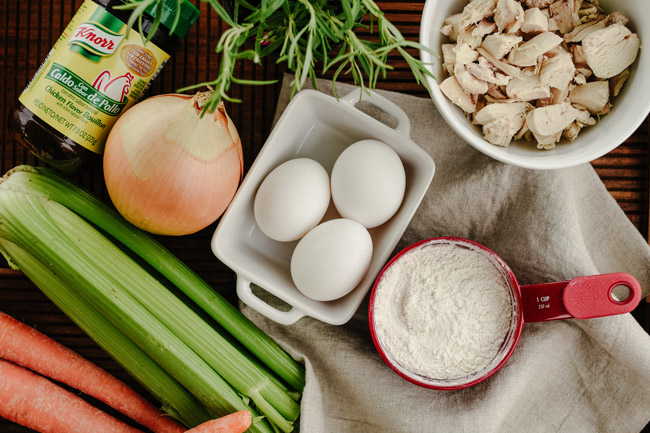 Ingredients for Soup
1 whole chicken (discard gizzards, rinse chicken inside and out)
3-4 stalks celery, chopped
1 onion, chopped
4 large carrots, sliced
1 teaspoon salt and pepper to taste
1 teaspoon granulated chicken bouillon for richer broth (optional)
1 batch homemade egg noodles (or purchased if you prefer)
Ingredients for Egg Noodles
2 cups white flour
1 teaspoon salt
1 whole egg, 2 egg yolks
1/3 cup water
1 teaspoon oil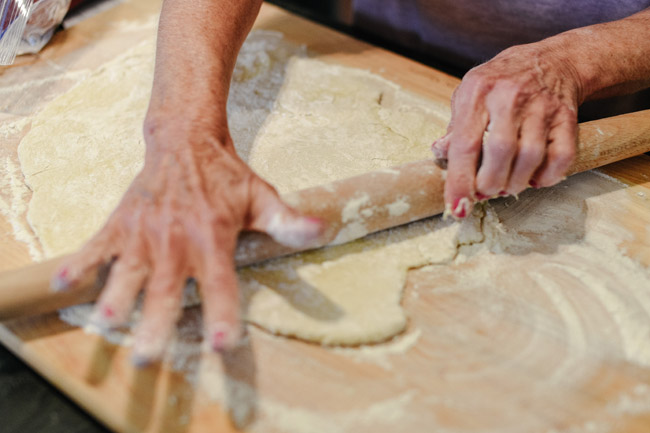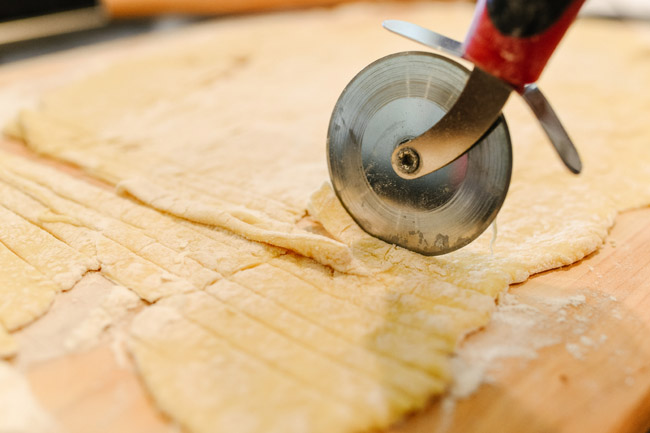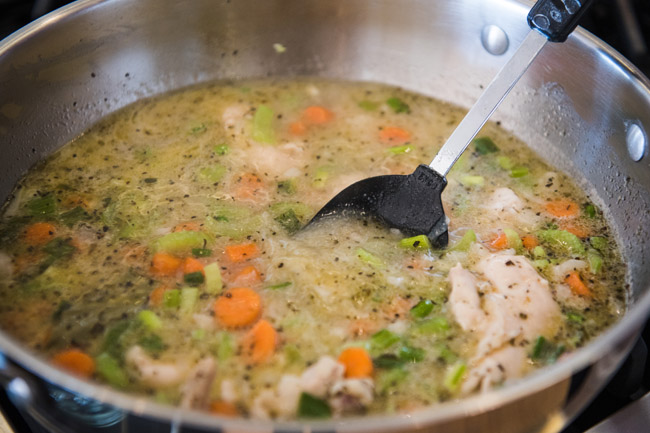 Directions
Cover chicken completely with water in a large soup pot and add salt, pepper and bouillion. Bring to a boil, reduce heat to low, cover and simmer until chicken falls apart with a fork. Gently remove the chicken and broth to another dish, let cool enough to remove skin, bones, and tear or cut into small pieces. Refrigerate.
Tip: Cook the chicken earlier in the day (or day before) so you can refrigerate the broth long enough to remove any fat that comes to the surface when cold.
Meantime, make your noodles. In a large mixing bowl, combine flour and salt. In a separate bowl, whisk together the eggs and egg yolks, adding water and oil until combined.
Make a well in the flour; add egg mixture. Mix together with a fork until a soft dough forms, adding a bit more flour is needed.
On a floured board or pastry sheet, roll the dough out as think as possible and cut into noodles (a pizza cutter works great for this). Allow the noodles to dry for about 30 minutes.
Now you're ready to make the soup. Return the chilled broth to the stove and bring to a slow simmer, adding celery, onion and carrots. Cook until the vegetables are tender. Add the cut up chicken and simmer on low.
In another pot, bring water to boil and add the dried noodles for no more than 3-5 minutes (they will continue to cook when you add them to the hot broth). Drain the noodles and gently add to the hot chicken and vegetable broth.
Serve with hot crusty bread and ENJOY!