Fall Wreath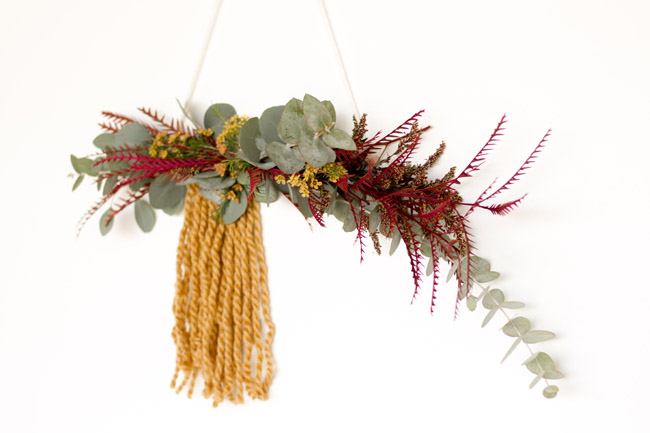 Playing with greenery to add a fresh touch to the home is one of my favorite things to do. So, a natural fall wreath is a perfect complement for holiday decor. This is a fun and easy project to create with the ones you love and adds a personal touch to your home during the fall/holiday season.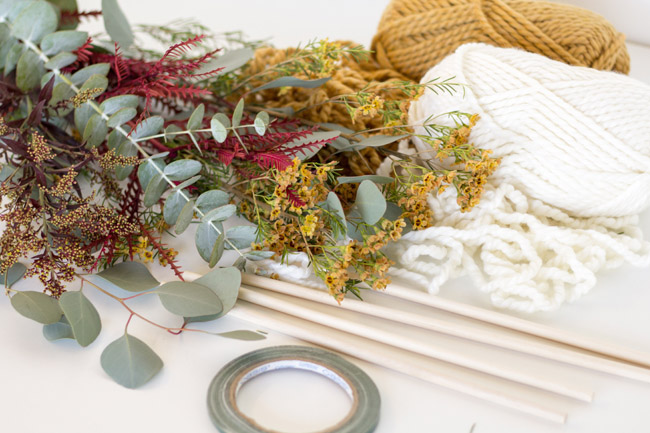 Materials
Greenery or Flowers of your choice
Wood dowel
Yarn or string
Floral tape or wire
Scissors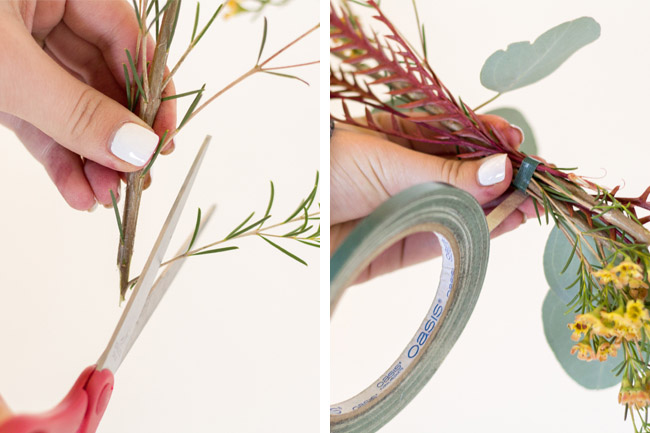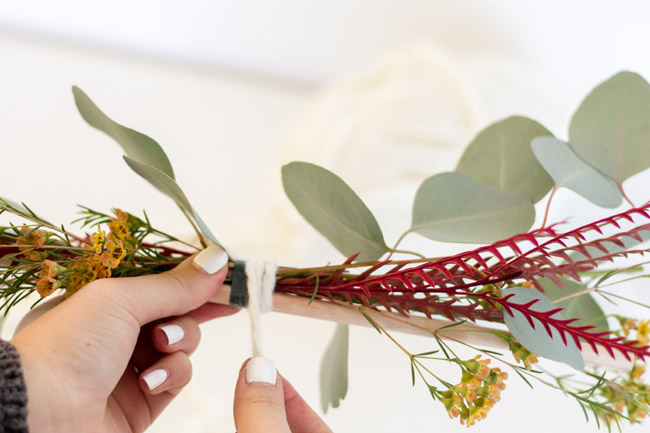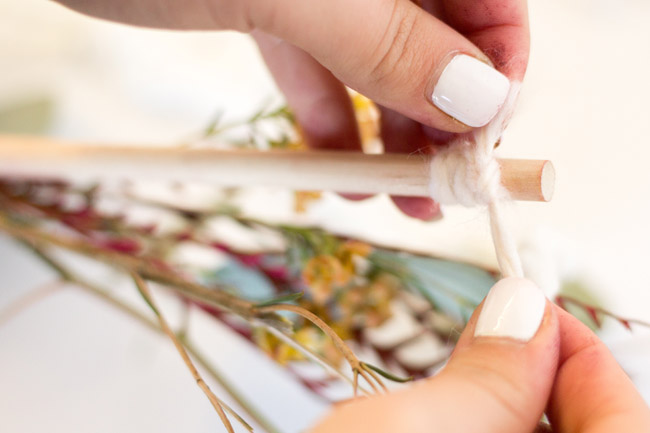 Instructions 
Pick greenery and trim into smaller pieces.
Arrange the greenery to create a bunch; wrap with floral tape to hold it together.
Attach the bunch to a wood dowel and wrap floral tape around both.
To conceal the floral tape, wrap a strand of yarn tightly around the taped portion and double knot it at the back.
Use another strand of yarn to tie a double knot at one end of the wood dowel
Measure the hanging length you would like, plus a few inches for tying, and cut the yarn.
Double knot the yarn onto the other end of the wood dowel.
Hang to perfection!