The Lord of Life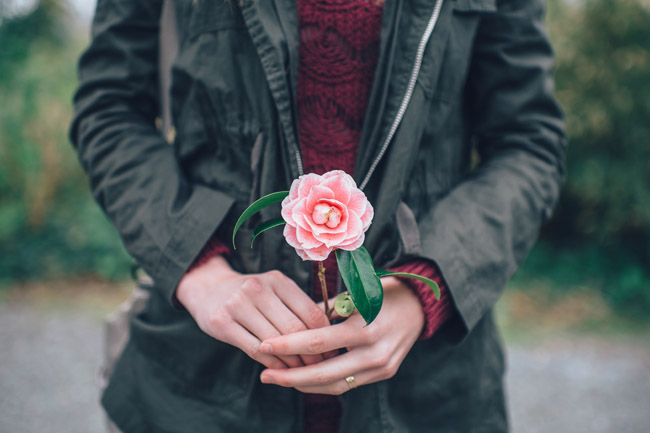 It was a month filled with the highest joys and deepest grief.
After 15 months of daily praying for another child (and miscarrying our babies last summer), my husband and I found out that God gave us another baby! Pure excitement, happiness, and laughter filled our house.
But a few weeks later, I had some alarming symptoms and went to the doctor.
There are two words you never want to hear when having an ultrasound: "No heartbeat." I think what my doctor actually said was, "I'm sorry, there is no cardiac pulsation to be found." The words seemed to shake the office walls, and they certainly shattered my heart.
"The LORD is good, a stronghold in the day of trouble; and He knows those who trust in Him" (Nahum 1:7 NKJV).
We discussed the options and decided to go through the miscarriage naturally. I set up several appointments with a nurse to monitor my progress, and I left, crying my way through the halls of the office, down the elevator, and out to the parking lot.
We mourned, and we prayed. My husband prayed for God to breathe life back into our baby. I agreed from the depths of my aching heart, but it took me a few days to be able to put words to my prayers.
I continued to have miscarriage symptoms for 10 days. In the midst of those symptoms, and more tests and appointments, I was also learning a lot.
I was learning to serve others in the midst of grief. I was learning to believe (cling to, trust in, rely on) the truth that God is with me, even when I didn't feel His presence. I was learning that Jesus lightens grief through hope, peace, and truth. Satan makes it heavier with fear, accusation, and despair. I was learning to give thanks in all circumstances.
Words from Oswald Chambers really hit home for me: "Faith never knows where it is being led, but it loves and knows the One who is leading."
I needed to go back to my doctor for another "monitor the miscarriage" appointment. Those are hard. My doctor explained what to expect on the ultrasound and why she wouldn't allow me to watch at first. She was glad to hear that my miscarriage symptoms had stopped that morning, but she also mentioned that there may not be any "fetal tissue" left at all. She started the ultrasound. After a few seconds, a "wow" slipped off her lips and she turned the screen toward me.
God raises the dead! To the astonishment of the whole office, the image of a baby fluttered onto the ultrasound screen. Not just the body of my baby, but the image showed my baby with a beating heart—God raised our baby back to life!
I'm not sure what I did in that moment. I know the doctor watched that heartbeat from every angle for more than five minutes with me. I thought she was pretty generous with her time. I also thought she was trying to figure out what happened. Her conclusion? "That's a miracle." I just remember saying, "Praise the Lord" and "Thank You, Jesus" over and over as the tears flowed out of me.
So we rejoice. With joy unspeakable. We give God all the glory. He is good, and the circumstances never changed His goodness.
And I say a thousand times, Praise the Lord! If you don't yet know Jesus, please know this: He is the risen Lord. He breathed life into my baby, and He will breathe life into your heart too. He loves you, and He invites you to turn away from your sin and follow Him. I can tell you this: you and I both need Him. We all need Him.
"Oh give thanks to the LORD; call upon His name; make known His deeds among the peoples! Sing to Him, sing psalms to Him; talk of all His wondrous works! Glory in His holy name; let the hearts of those rejoice who seek the LORD" (Psalm 105:1–3 NKJV).