Easter Egglings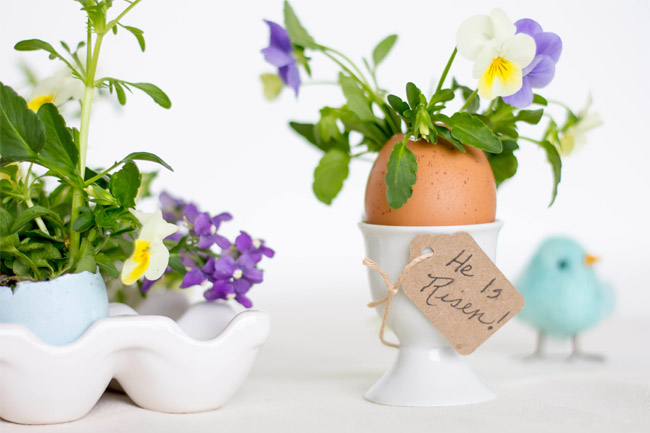 Are you ready for Easter? We spotted a fun little DIY for starting your own plant seedlings with eggs and it gave us an idea . . . let's make some pretty ones for the table! We love the delicate look of these fresh little egglings but we promise they aren't difficult to make.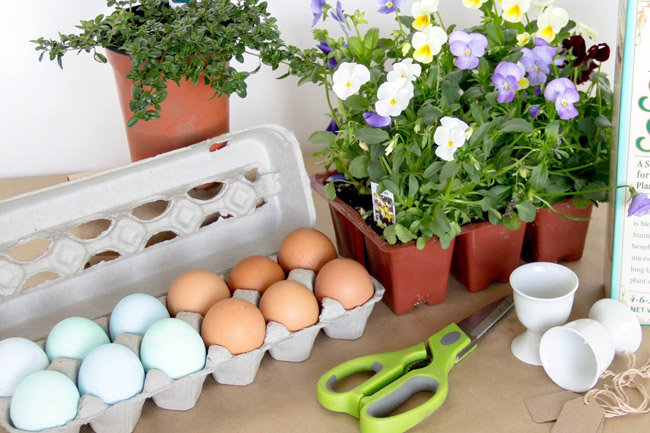 Tools and materials:
1 dozen eggshells, emptied and rinsed (unused eggs will keep in the refrigerator, covered with plastic wrap, for several days)
1 pony-pack container of spring flowers or herbs
Scissors
Decorative tags (optional)
Container of your choice:
For centerpiece, use an egg carton (cardboard or ceramic)
For place settings, use individual egg cups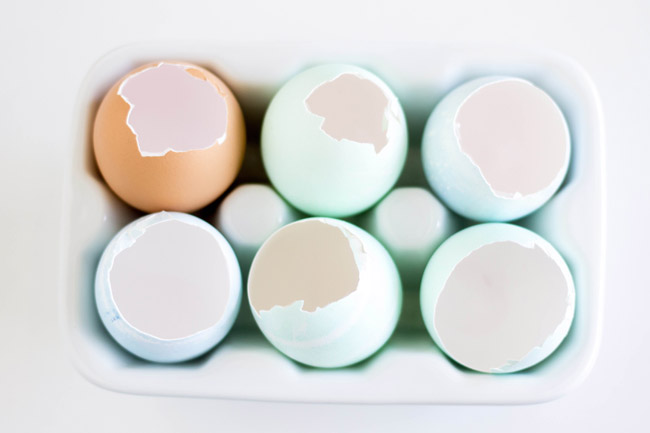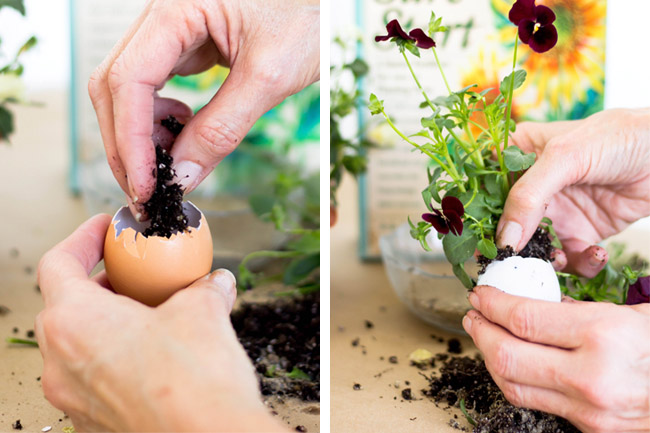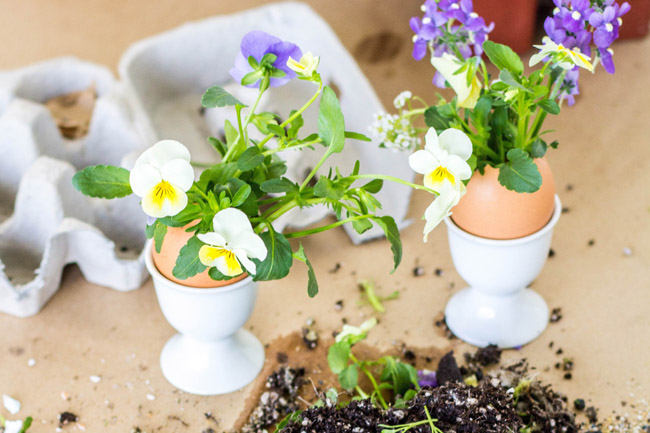 Directions:
Prepare your eggshells:
If you want the look of organic blue and green eggs found at farmer's markets, you can use regular egg dye. Just add a little extra water to the dye and don't leave the egg in as long. Note: Do not boil the eggs first.
Crack the egg open near the top end, using a knife or the edge of your counter. Empty the egg and rinse the shell under running water. Set it on a paper towel to dry.
Fill the shells:
Carefully break little pieces of the shell away until the egg opening is about 1½ inches in diameter. Add a pinch of soil to start filling the shell. Choose your flowers and gently pull the roots apart until you have a small clump of root and soil. Set it into the shell, tuck more soil around the plant, and lightly press it into place. Water your newly "potted plant" if necessary.
Decorate:
Arrange your egglings in a small carton or individual egg cups. Tie on tags with a sweet reminder why we celebrate….He Is Risen!