Pineapple Centerpiece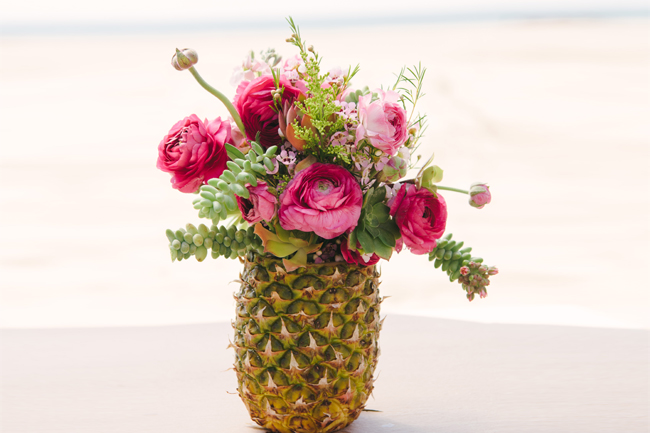 As far as centerpieces go, this one is as simple as they come—I promise!
And did I mention that it's perfect for any occasion? Summer parties, showers, or even a casual beach wedding!
Materials and Tools:
1 pineapple
Assortment of your favorite flowers
1 slender jar
A large knife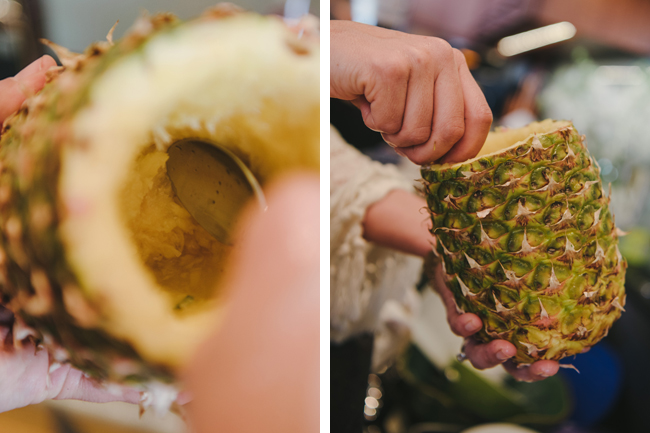 Instructions:
To start, simply cut the top of the pineapple completely off.
Core out the pineapple (this makes for a great snack while you work).
Keep cutting around the inside of the pineapple until your slender jar can slide right inside. Be careful not to cut all the way through the bottom.
Fill the jar half-full with water. Arrange flowers as desired.
That's it! Enjoy!