Flower Wrap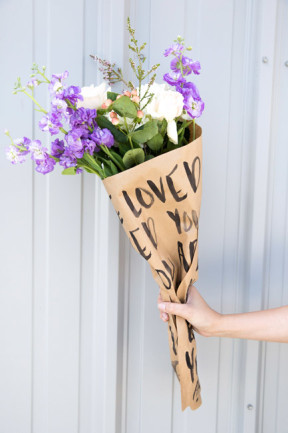 There's nothing better than getting fresh flowers! This is an awesome (and super inexpensive) gift idea. Create one to cheer a friend, say thanks to someone special, or just surprise your neighbor with a sunny bouquet!
All you need are some grocery store flowers, paper, pen and ink, and about 30 minutes of free time.
Supplies:
Flowers
1 Sheet of 20″x 20″ kraft butcher paper
India Ink (any ink really, or even watercolors)
Pentel Aquash brush (or any water brush pen)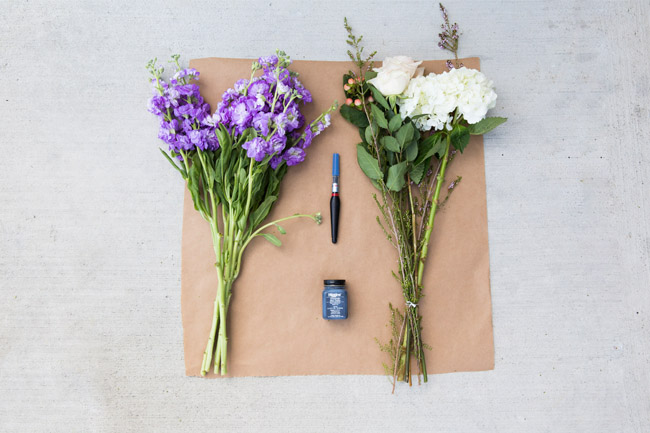 Directions:
Lay out your 20″x 20″ piece of paper and write out whatever you want. You don't have to make it look perfect; I personally like the messy, effortless look. The brush I used already had ink in it, but I liked dipping it in my bottle of ink better. If you want to, you can use a paintbrush, but I like the control I get from a water brush pen.
Tip: to get a really varied look, dip your brush in both water and ink.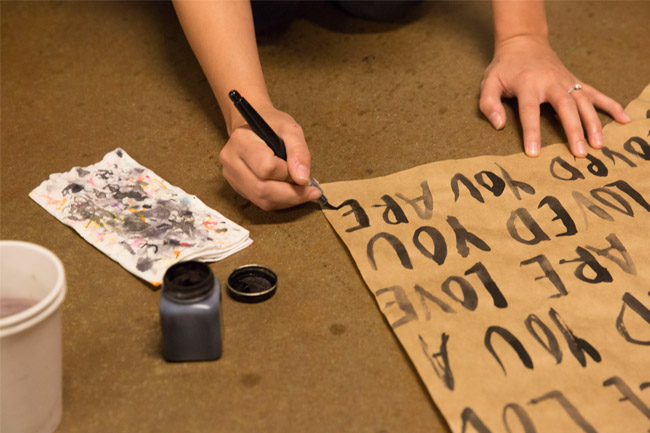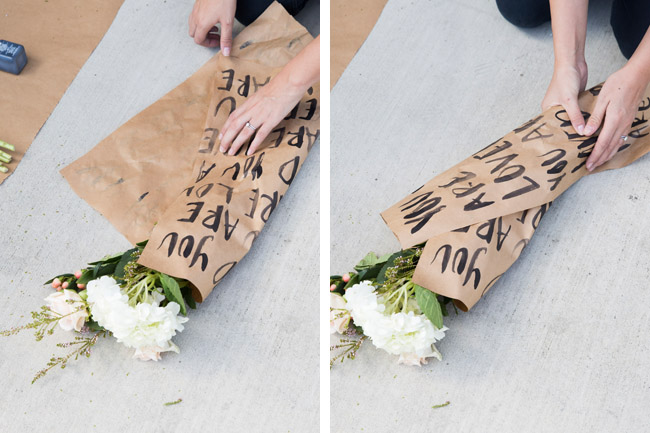 Once dry, lay your sheet face down and lay your flowers on top (make sure the stems are dry). Place them in the middle with the blooms out and then wrap them one side at a time.
Straighten your bundle out and secure with some wash tape or wrap with twine. Done!