Chocolate Chip Pecan Pie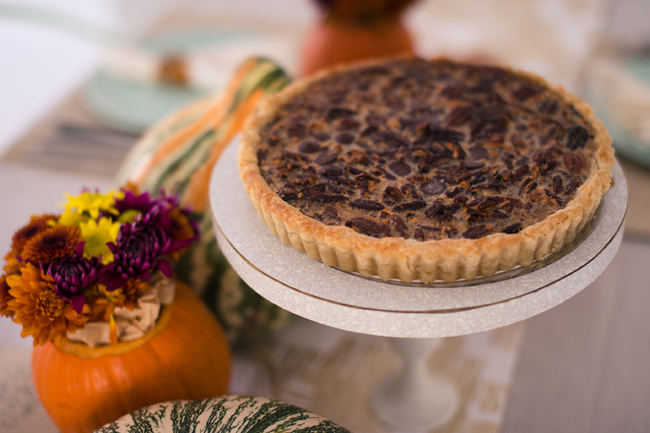 Chocolate Chip Pecan Pie
When November comes around, I start thinking about pie. Actually, I'm always ready for pie! But 'tis the season and our Thanksgiving and Christmas tables won't be complete without a pie or two. This recipe takes a traditional southern favorite to another level of delicious with just a sprinkling of chocolate chips. Bittersweet chocolate and a generous amount of toasty pecans give this pie a sweet and salty goodness that makes it so irresistible.
Ingredients:
2

cups

pecans

3

large eggs

3/4

cup

brown sugar

2/3

cup

light corn syrup

3

teaspoons

salt

1

teaspoon

pure vanilla extract

2

tablespoons

unsalted butter, melted and cooled

1/2 to 3/4

cup

bittersweet chocolate chips (less is more!)

1

nine-inch unbaked pie crust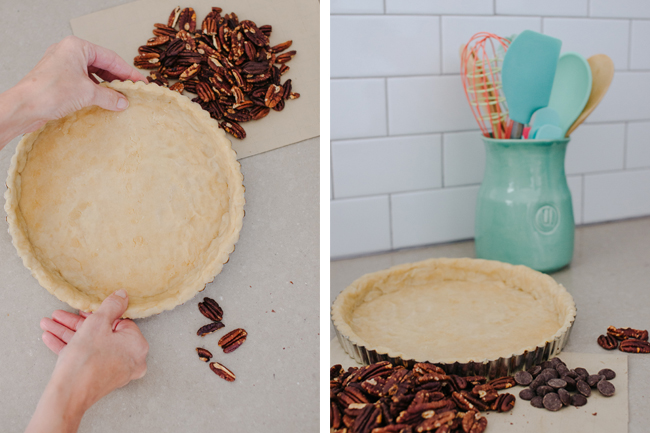 Directions:
Preheat the oven to 375 degrees F.
Spread pecans on a baking sheet and lightly toast them in the oven for 5 minutes. Coarsely chop about half of the pecans (to make cutting the pie easier) but leave some whole for a more pleasing finished appearance.
In a bowl, whisk the eggs with brown sugar, corn syrup, flour, salt, vanilla, and melted butter. Stir in pecans and chocolate chips.
Pour into an unbaked pie crust (your favorite recipe or store bought) and place it on the bottom rack in the oven. Bake for 40 minutes, or just until the center is set.
If the crust browns too quickly, cover the edge with strips of foil. Let the pie cool for about 1 hour before cutting. This pie can be made a day ahead and stored at room temperature. Yields 8–10 servings.