Chalkboard Mug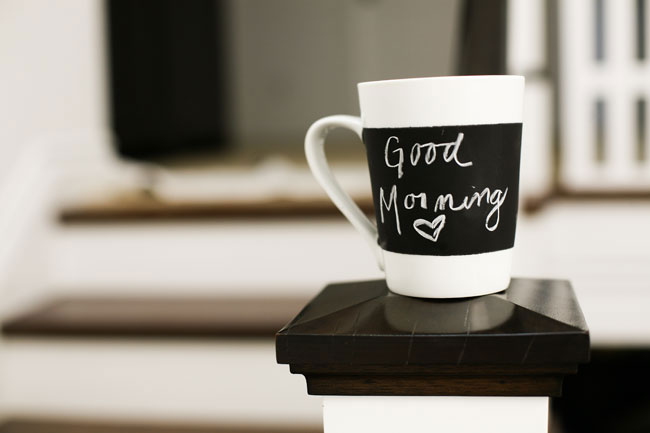 When I first got married, many people blessed us with a plethora of mugs—some with ugly logos on them. This craft is a great way to unify your mismatched mugs and it creates a unique place to write a note to your loved one.
Materials:
A coffee mug
Sandpaper
Painter's tape
Plastic grocery bag
Rust-Oleum chalkboard spray paint
Rubber gloves (optional)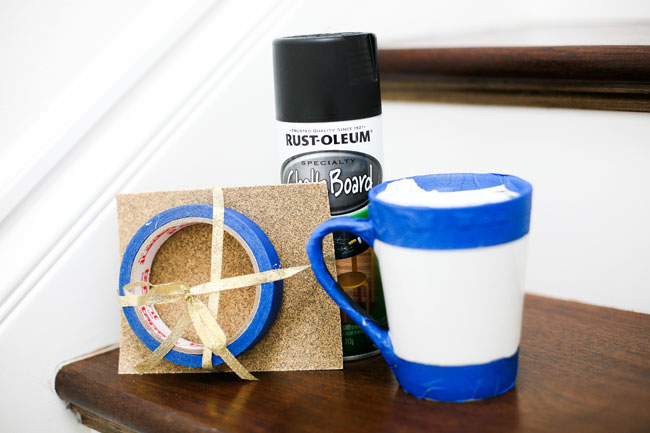 Directions:
Tape around the area you would like to spray paint. You can get creative here and make shapes, stripes, or use stencils.  (I just did a horizontal stripe around the mug to cover up the logo.)
Lightly sand the surface that you plan to spray-paint.
Stuff the inside of your mug with a plastic grocery bag to prevent overspray.
In an open area, spray back and forth over the area and turn your mug. Let dry for 12–24 hours.
Write a sweet saying to your loved one when you bring them breakfast in the morning.