Before the Watching World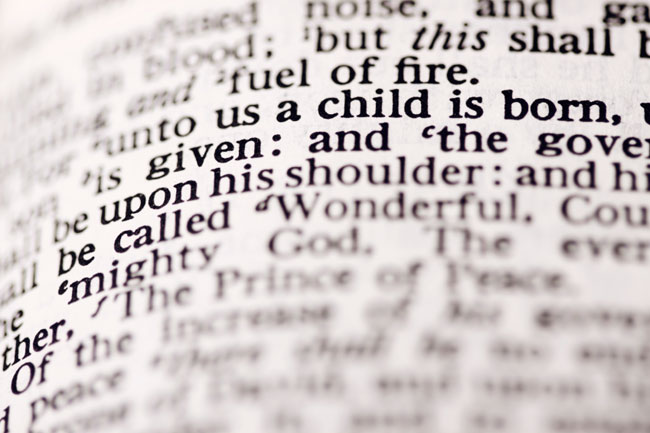 As a stay-at-home mother of two young children (2 years old and 5 months old), I can get overwhelmed by the day-to-day responsibilities and expectations that come with having children. Add in lack of sleep, and the enemy can really get into my head, and I start down a dark thought-path that can be so destructive to my family ministry.
Insecurities and inadequacies, with thoughts of fear and doubt, can come into play, making that ministry at home seem so overwhelming. With Christmas approaching, Mary the Mother of Jesus often comes to mind. I can't imagine the thoughts that must have been racing through her mind as she was getting ready for the birth of her first son. She was immediately put in unusual circumstances, being a pregnant, unmarried virgin. Those circumstances were only made harder by having to travel to Bethlehem, away from everything she knew… As the angel spoke to her, she didn't respond with, "I can't handle this," or "Couldn't you have chosen someone else?" She listened when the angel Gabriel said, "For with God all things are possible." Mary trusted God even when He put her in a less-than-desirable situation.
As women, we can sometimes get overwhelmed or anxious with just about any situation that we are put in. Personally, a long day with no naptime for my kids is enough to send me over the edge, but what about those deeper concerns that can send us into a depressive state? Maybe it's finances, sickness, a loss, or just the feeling of being alone? Christmastime can make those situations seem like they are unending. But with God all things are possible! God wants to take those seamlessly hopeless situations and turn them around for His glory. He loves those situations, but most of all He loves when we bring Him those situations.
One of my favorite verses is Psalm 31:19. "How great is the goodness You have stored up for those who fear You. You lavish it on those who come to You for protection, blessing them before the watching world"! (NLT).
God wants us to take refuge in Him with our fears and with our doubts to bring glory to His name, just as He did with Mary. God could have chosen any situation to bring the King of kings into this world. A palace, with an abundance of servants to care for His every need would seem to be more fitting for a king, but God chose something that was not expected, to bring the most glory to His name.
The next time a test comes around that leaves you asking, "God, why me?" Just remember that He uses us, and our seemingly hopeless situations, to bring glory to His name before a watching world. Friends, coworkers, and family see the way we live, and are watching us. What a great way to be that example and stand firm on the Word of God while trusting Him.