Watermelon Feta Salad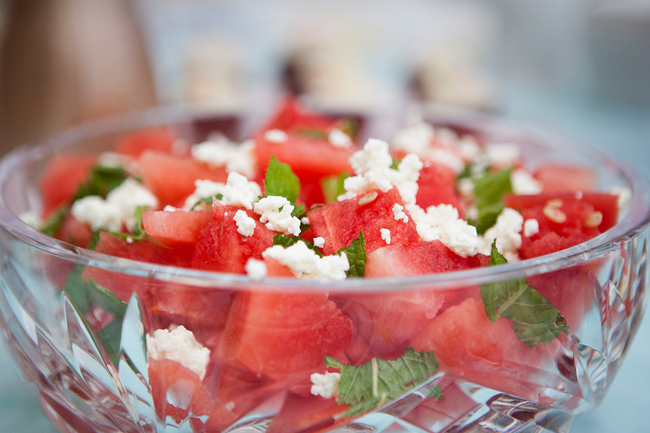 Watermelon Feta Salad
This is my favorite salad at the moment! I even choose it occasionally as my dessert, as there is the perfect balance of sweet, salty, and refreshing. I am sure you will fall in love too! The simplicity of three ingredients makes it easy to throw together on a whim.
Ingredients:
1/4

cup

crumbled feta

1/2

seedless watermelon
Large handful of fresh mint, sliced (about 1/2 cup, not packed)
To prepare:
Cube or rough cut your watermelon. Toss in the crumbled feta and thinly sliced mint leaves. Serve.