The School Picture Years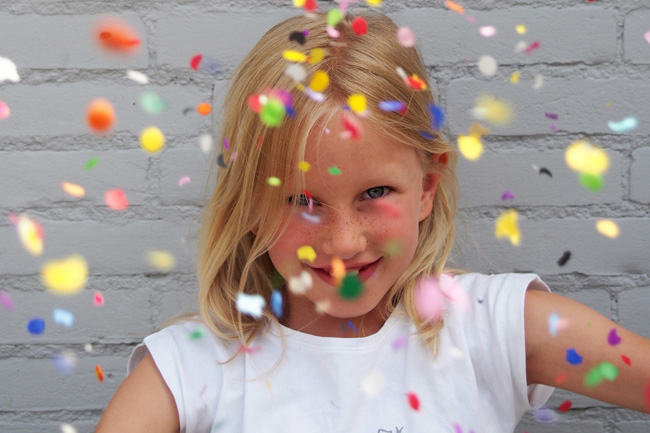 Your child comes home with the picture day envelope and a hundred thoughts race through your mind. What should she wear? Will that scratch be gone? (You know, the one from yesterday's wrestling match with her brother.) Should I curl her hair? As if all the cans of aqua-net in the world could hold her bangs in place until photo time. Why, oh why, is my kid's turn for pictures always after recess? Will this year's pic capture her natural smile (that can light up a room) or will it be the fake one … say "cheese".
We end up paying way too much for the picture package. Some are handed out, some are sent with the Christmas cards, and one 8×10 goes in the frame (over last year's pic) hanging in the hall. The rest go in an envelope and disappear into a drawer, never to be seen again.
Then one day, before you know it, your child is ready to graduate. Something makes you take that frame off the wall and look (misty-eyed) at all the pictures layered behind the senior photo. I painted this verse on the picture wall so many years ago. "I have no greater joy than to hear that my children are walking in the truth" (3 John 4).  This was the goal. The hope. The prayer.
Kindergarten –  She had loose teeth.  She still loved letting me braid her hair. I ironed her blouse that matched her skirt that matched her ruffled socks—the ones you can't see in the picture.
1st grade – The year she cut her own bangs. Boy, was I mad. But seriously, why? Doesn't every kid do that? That was the year she chipped her front tooth, with no time to get it fixed before picture day. Oh I remember it well.  We were riding the three-wheeler. I stalled it and her head smacked the tank. She cried and I held her tightly.
2nd grade – Missing teeth and the fake smile. Gosh, I love it. Oh, and one bloodshot eye from taking a tumble the day before. No wonder she had a fake smile.
3rd-5th grade – She was cool. She wore hair clips. Lots and lots of hair clips. Independence was being exercised and she wanted her hair parted low on the side. Hence the abundance of hair clips.
6th grade – Her smile is laced with braces and her hair almost covers her eyes. She wore a side part with swooped bangs like all the cool kids. She's wearing my shirt. Ah, the years of "borrowing" my clothes. It's also the year she started doing devotions on her own.
7th grade – We started homeschooling. What we said we'd NEVER do. That year she transformed from being "just" my daughter—she also became my friend. Fun to hang out with. I know my little girl . . . and the way she's smiling with her eyes? There's a joy and a peace shining through. She's also wearing mascara.
8th grade – Braces are off and my little girl transformed into a beautiful young lady. This is the year she became confident in who God created her to be. She began to excel in her studies. You can't see it in the picture but her leg was in a brace from all those hours on the soccer field.
9th-11th grades – This girl was forced to grow up and learn to walk in her faith. Her daddy was diagnosed with cancer on the second day of high school. She is smiling, but her eyes give away the pain and uncertainty beneath. But I also see a deep trust in her Savior. Moms notice these things. Yes, those were hard years. You know how a sunflower always turns to face the sun? I prayed she would always face the SON. She is beautiful, even when the mascara is smeared from wiping away tears.
Senior year. She is confident. She is wise. She is mature. She is Godly. She has grown so much, academically and spiritually. I'm so proud of the smiling young lady in this picture. The last of her school pictures.
Mamas, come close and hear. It's been said that the days are long but the years are short. Pictures reminds us how true that is. Let them dress themselves, comb their own hair, over-accessorize, and smile their crooked smile. Choose your battles. Fight the ones that matter—the ones that develop character and heart issues.
Focus on teaching them to love God with all of their heart, soul, and mind. Teach them to be others-centered, and loving and kind. Lead by example, as you spend time in the Word and worship and go to church. They see that. One day you will look back on the memories of those school-picture years. May the Word be a prayer etched on the walls of your heart.
"I have no greater joy than to know that my children walk in the truth."  3 John 1:4