Tajin Chicken with Peach and Heirloom Tomato Salsa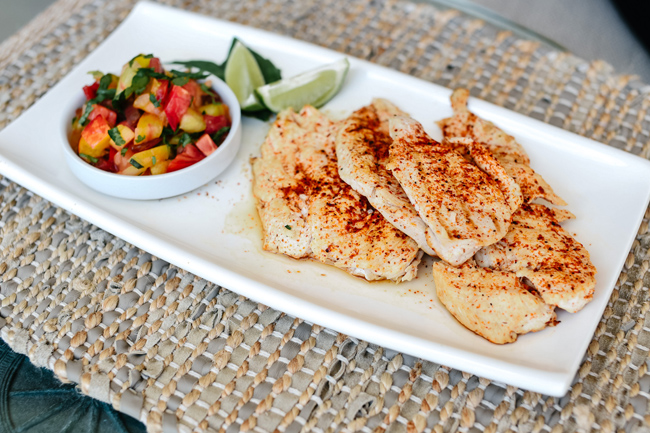 One of my favorite go-to chicken recipes! Super simple but packed with flavor, and everyone goes crazy for Tajin! If you are unfamiliar with it, Tajin is a spice made from chilies and lime. You can typically find it in the produce aisle. There are varying levels of heat, so if you're not fond of spicy dishes, go for the mild version. Pair this with Peach Heirloom Salsa and you have yourself a quick easy dinner.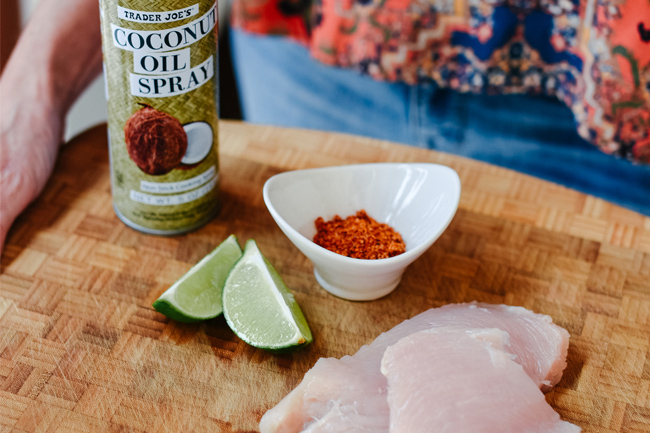 Ingredients
2 skinless, boneless chicken breasts
2 teaspoons coconut oil (I like to use a spray coconut oil)
1 lime
2-3 teaspoons tajin, to taste
Salt and pepper, to taste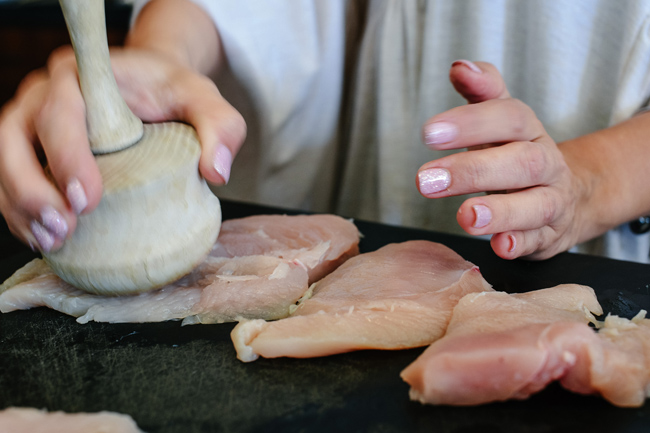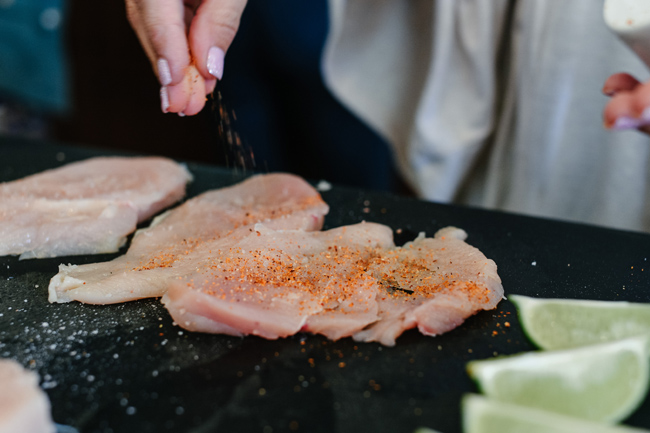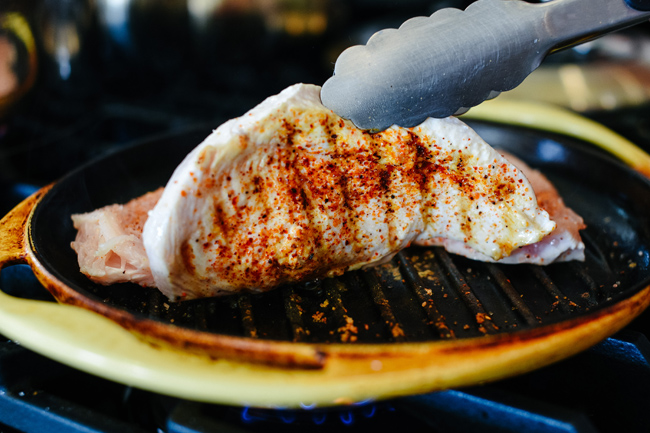 Directions
Filet chicken breasts in half. Place all four pieces on a large cutting board; cover with plastic wrap, and with a meat mallet pound each piece until thin. Sprinkle each side of the chicken with tajin and salt.
Heat a grill pan or large skillet on medium-high until the pan is warm and melt the coconut oil. Add chicken breasts.
Cook over medium heat about two minutes or until the chicken browns, then turn. Once chicken is turned, squeeze the juice of the lime over the chicken, cover pan, and cook for another four–five minutes, until it is cooked through. Add more tajin on top, if desired.
Peach and Heirloom Tomato Salsa
One of the best ways to add flavor, color, and texture to a meal without too many calories is with a salsa. You can use many different ingredients to make salsa, but I love this pairing of heirloom tomatoes and fresh, juicy peaches! The tomatoes and peaches are slightly sweet, lime or lemon adds a nice touch of acidity, and fresh herbs take this salsa over the top.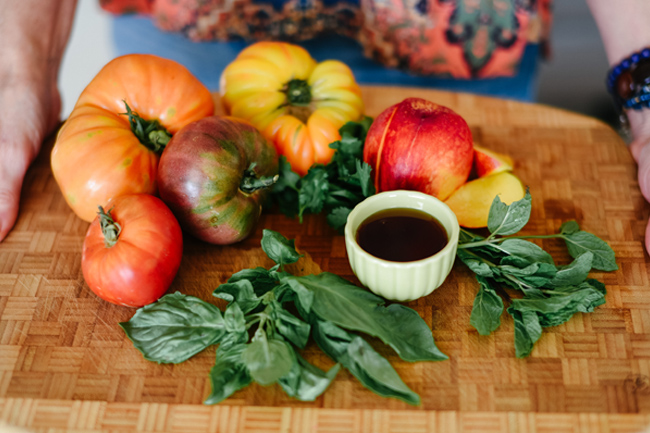 Ingredients
3 or 4 heirloom tomatoes of varying color (choose ones that aren't too soft)
1 ripe peach
1 lime or lemon, juiced
1 teaspoon honey
1 handful fresh herbs, chopped fine (I use one or two, choose from cilantro, mint, basil, parsley)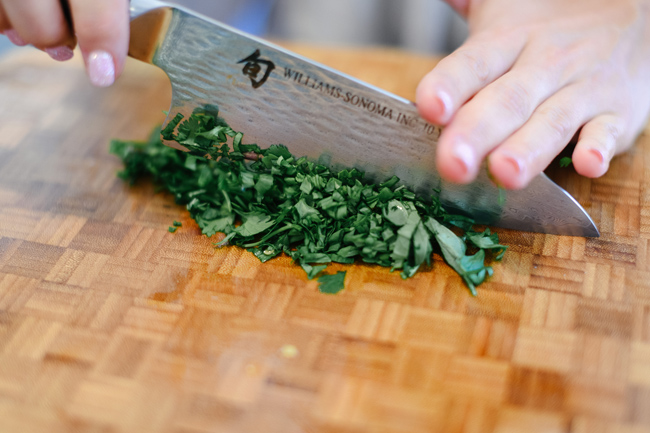 Directions
Chop tomatoes into 1/4-inch cubes or smaller. Cut peach to the same size.
Combine honey, citrus juice, and fresh herbs. Toss with chopped tomatoes and peaches.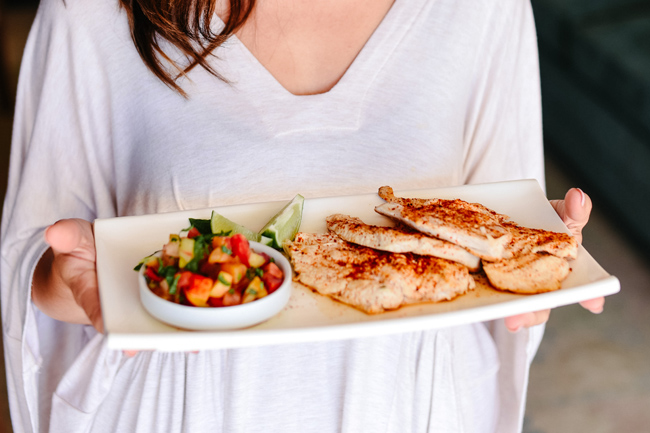 This salsa is versatile and great served over chicken. Bump up a salad with a heaping scoop or put it on crostini for a unique bruschetta topping.