poke bowl with avocado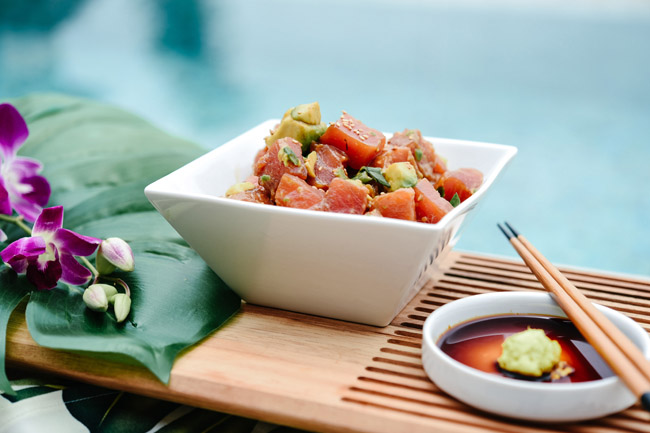 There's nothing like a healthy meal that doesn't involve a hot oven! Poke (po-kay) is typically a Hawaiian appetizer, but we make a meal of it in our home. Serve it in a beautiful bowl with chopsticks and you have a clean, healthy dinner. We skip the rice, but add it to your meal if you like.
Have some fun with this dish! Dress the table with tropical flowers or greenery . . . put on the Hawaiian music (Pandora – Hawaiian Slack Key) and enjoy.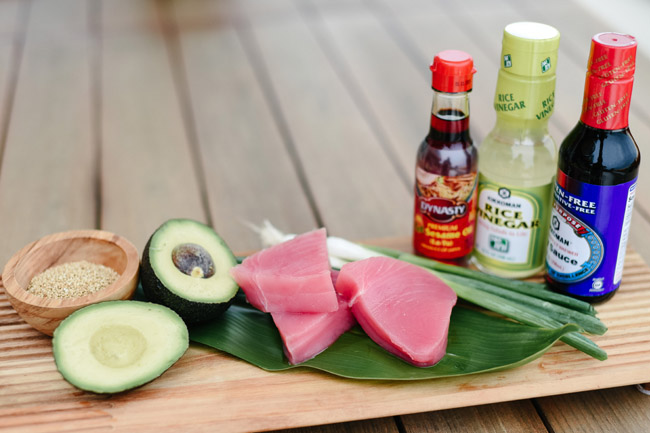 Ingredients
1 pound sushi-grade ahi tuna (your local grocer meat counter should have fresh ahi steaks, sushi-grade)
1 avocado (medium to large)
2 scallions, thinly sliced
2 tablespoons soy sauce (low-sodium if you prefer)
1/2 teaspoon red pepper flakes
1 teaspoon sesame seeds (plus more for garnish)
1 teaspoon rice wine vinegar
1 teaspoon toasted sesame oil
Optional:
2 cups cooked brown rice, cooled to room temperature
Pickled ginger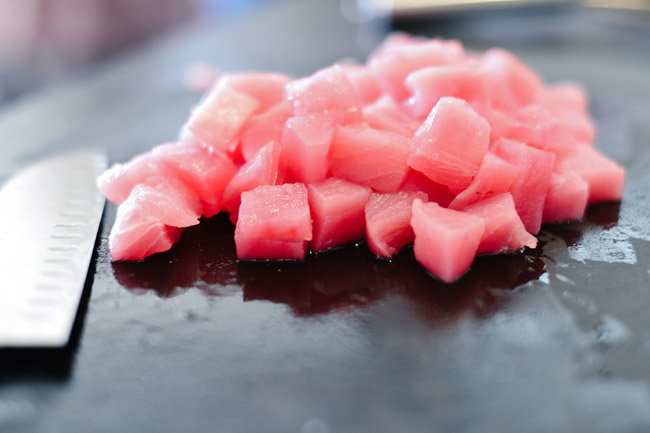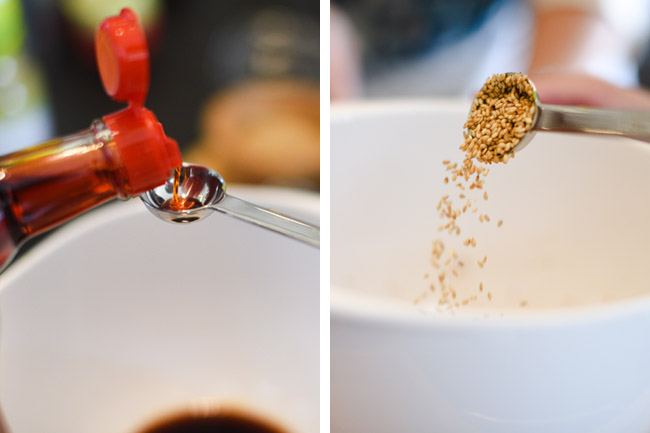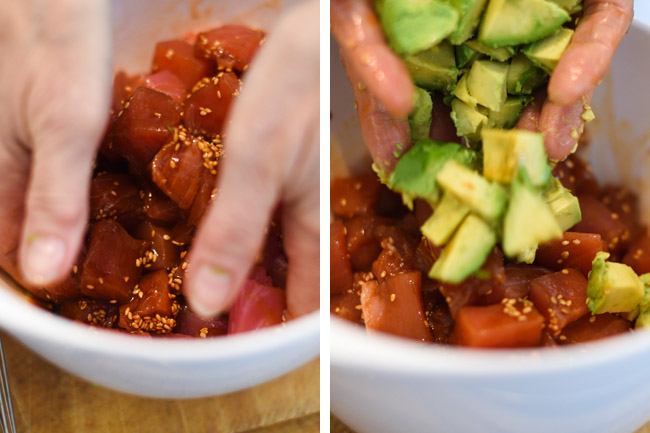 Directions
Slice ahi steak into bite-sized cubes.
In a medium bowl, whisk together the soy sauce, vinegar, sesame oil and seeds, and red pepper flakes. Add the cubed tuna and scallions. Gently stir together. Marinade for five minutes.
Meanwhile, pit and cube the avocado (chunks similar in size to the tuna). Add to the tuna and gently mix it together to distribute the avocado.
To serve, scoop rice into bowls, top with tuna poke and a few pieces of pickled ginger.
Don't forget the flower in your hair . . . Aloha!