Outrageous Mercy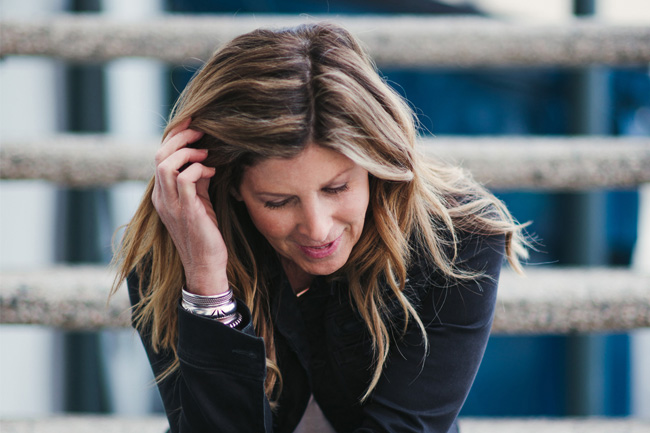 (On not hating, holding a grudge, and forgiveness.)
There's a lot of "hating" going on these days. When did we all become so mean? Is there any "milk of human kindness" out there this Christmas?
Lately it seems the news is always about riots, shouting matches, and fights over who someone voted for. Not to mention what happens every year on Black Friday in the aisles of Walmart! With all the venting on social media, it's too easy—with just a light touch of a button—to spread hate. According to the National Youth Violence Resource Center, an estimated 30% of American youth are either bullies or the victims of bullying. This is what can happen when it's so easy to hide behind a computer or phone screen.
Real hate is out there. Not just between nations or political parties, but everywhere—even in families.
How do you respond when you've been wronged by someone? Maybe they hurt your reputation, ruined your career, sabotaged your plans . . . or said and did something really mean to your kid. Now that's enough to bring out the claws, isn't it? The person who does that could be my enemy for life—if I let it.
Somewhere in the back of my mind I hear Taylor Swift singing, "Shake it off, shake it off" and I really wish it could just be that easy.
Jesus dealt with haters. David and Joseph did too. How did they deal with them?
One word: Mercy.
"Then came Peter to Him, and said, 'Lord, how oft shall my brother sin against me and I forgive him? Till seven times?' Jesus said to him, 'I say not unto thee until seven times: but until seventy times seven'" (Matthew 18:21 KJV).
It sounds outrageous, I know. That may work in a Sunday school classroom, but in the real world? It's dog-eat-dog and you won't survive. An eye for an eye . . . a tooth for a tooth . . . hand for hand, foot for foot . . . that seems more realistic. We are likely to think Jesus is being impractical. That's just too hard. Crazy talk!
But if we don't show mercy and forgive, we are going to have a world of blind, toothless, handless, footless people. We wouldn't want to live in a world of unforgiveness. But still, as C.S. Lewis wrote, "Forgiveness is a lovely idea until we have someone to forgive."
We may be tempted to minimize the biblical picture of forgiveness because it's so overwhelming and outrageous. No wonder the disciples cried out to Jesus, "Lord, increase our faith!"
Let me just say what mercy is not:
Mercy is not the same as condoning wrong behavior.
Mercy is not passing off the offense as if it didn't matter. It does.
Mercy is not the same as reconciliation. Romans 12:18 says, "If it is possible, as much as depends on you, live peaceably with all men" (NKJV). Sometimes even when you have shown mercy and forgiveness, there are some who are unwilling to live at peace.
So what is mercy? Three Greek words are usually translated "forgive." One word speaks of feeling an attitude of love and mercy. Another word means to let free, release, or hurl away. The last word describes cancelling an obligation or a debt. That's the idea behind "Love keeps no record of wrongs" (1 Corinthians 13:5 NIV).
When I forgive someone, I choose to cancel the debt I am owed. I choose to show love and mercy by releasing them from the debt they owe for the wrong they have done.
It is often a painful decision to forgive. But Jesus' words to us are not merely suggestions; they are commands. When someone wrongs us, we may have the right to demand they "pay" for what they did, but we choose to show mercy. Why? Because we have been forgiven and it is hypocrisy to expect forgiveness and not give it.
In daily life, we expect to be shown mercy for small and large offenses—don't we? We expect it from our loved ones, our friends, and most of all from the Lord. How can we expect it and not be willing to extend it?
Jesus gave us a template for how to pray. We call it the Lord's Prayer. Our Lord included the need to ask for—and to extend—forgiveness. Forgive us our debts as we forgive our debtors.
Every time you show mercy and choose to forgive someone who wrongs you, it hurts. You know why? Because you are choosing to pay the "debt" for the wrong instead of demanding that they do.
Let's close with a true story about a man who chose to forgive:
"At one time I was engaged to a young woman who changed her mind. I forgave her, but in small sums over the course of a year: Whenever I saw her and refrained from bringing up the past. Done. Whenever I renounced jealousy and self-pity seeing her with another man. Done. When I praised her to others when I wanted to slander her reputation. Done. Those were the payments, but she never saw them. . . .
"Pain is a consequence of sin. There is no easy way to deal with it. Wood, nails, and pain are the currency of forgiveness, the love that heals."[i]
Forgiveness is always costly. Remember Jesus. Remember the cross. Remember what it cost Him as He prayed for us, "Father, forgive them, for they know not what they do."
"When they hurled their insults at him, he did not retaliate; when he suffered, he made no threats. Instead, he entrusted himself to him who judges justly. 'He himself bore our sins' in His body on the cross, so that we might die to sins and live for righteousness" (1 Peter 2:23–24 NIV).
Today, let's bring those who need our mercy before the throne of grace and pray for them. Let's begin to forgive. Let it be said of us that we forgive well.
[i] Hamilton, Dan. Forgiveness. InterVarsity Press. 1980.