Grandchildren Are the Frosting!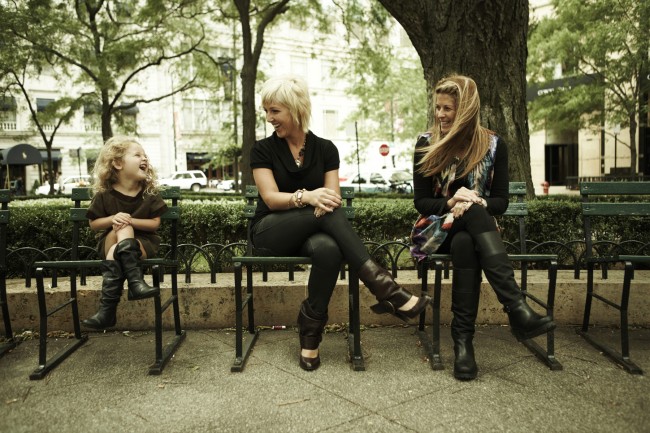 It was just over twelve years ago that my husband and I learned we were going to be grandparents for the very first time. We were so excited and could hardly wait. We had five children (four sons and one daughter) of our own and had also been given four more daughters through marriage.
When our first little grandson Ryan was born, our hearts were overwhelmed with love and delight over this new role of being Grammie and Pa!
The best way I can describe being a grandparent is: if having children is the cake, then having grandchildren is the frosting!
Grandchildren are: abundant love, abounding joy, instant pleasure, overflowing gladness, fun-filled enjoyment, and surprise amusement.
As Christian grandparents, we have the privilege and responsibility of passing on our faith as a living heritage to our grandchildren. I asked God twelve years ago to show me in His Word what my role as a grandmother should include, and this is a verse He greatly impressed on my heart:
"Take heed to yourself, diligently keep yourself, lest you forget the things your eyes have seen, and lest they depart from your heart . . . and teach them to your children and your grandchildren" (Deuteronomy 4:9 NKJV).
Have your shared how you came to the Lord with your grandchildren (and made it a practice to tell them often)? Do you tell them how much you love God's Word and want them to love it too? Do you pray with them out loud on impulse? Do you tell them about prayers God has answered for you? Do you sing songs of worship with them, telling them about God's worthiness to be praised and adored? Do they know you love Jesus as your Savior and Lord by your lifestyle? I am challenged by these thoughts.
One thing I have noticed is that you really can begin to impart the truths of God, what He has done, and what He is doing, even if your grandchildren are small. We can trust God to give them the understanding of His truth in His timetable. (My personal experience is that they understand earlier and take in more than we think!)
Children are so absorbent and God knew this as He commanded to pass on the things God has done for you to your children and grandchildren. How wise of our Lord, because as we share with them, we ourselves are renewed and reminded of our awesome God. Proverbs 11:25 tells us that she who waters, is herself watered.
Any day now, we are expecting the arrival of our newest grandchild, a precious little girl. She will be our twelfth grandchild and all we can say is, our lives overflow with rich frosting! Thank You, Jesus, for this wonderful blessing of being a grandmother!