Drop Cloth Beach Blanket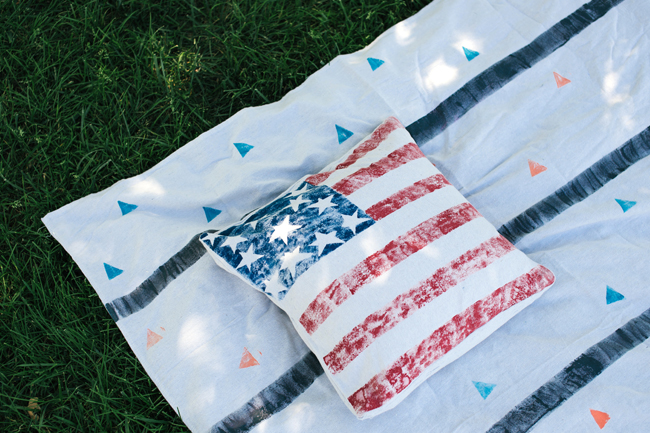 This is a fun activity to do with the kids now that school's out. The kids will love helping create this blanket to take on picnics or to the beach. You can also find poly-backed drop cloth for some extra water resistance.
Materials:
Drop cloth (6'x6′)
Painter's tape
Acrylic paint
Stamp (I cut a potato in the shape of a triangle)
Sponge (optional)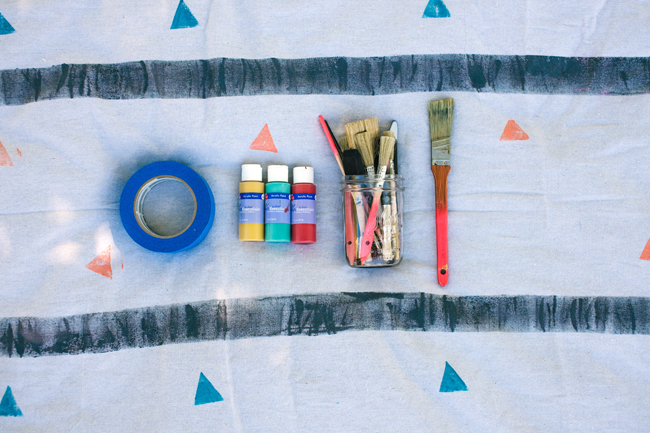 Directions:
If you are not able to find the size of drop cloth you want, you can cut it to your preferred size and hem the raw edge.
On a large workspace (i.e., kitchen floor or outside cement slab) lay out some newspaper to protect the work surface, and secure the drop cloth with tape.
Paint the drop cloth however you want. I played out straight lines with the painter's tape to create symmetry with the design.
Once dry, run the blanket through the wash to set the paint. Do not dry in the dryer if using poly-backed drop cloth.