Corn and Black Bean Salad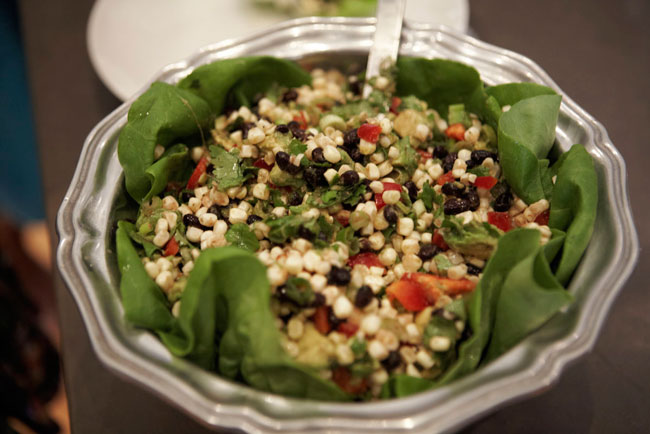 This is an easy dish that goes great with any meal. It's vegetarian friendly and, when paired with a nice, crusty bread, it could easily be a meal in itself.
It is definitely a crowd-pleaser when I take it to barbeques and at family gatherings. It's always a special request.
Ingredients:
2 cups of fresh corn kernels (about 4 ears)
1 cup of diced red peppers
½ cup of thinly-sliced green onions
½ cup of chopped fresh cilantro
2 avocados, diced
1 can (15 ounces) of black beans, rinsed
¼ cup of red wine vinegar
1 teaspoon of sugar
2 teaspoons of olive oil
½ teaspoon of garlic powder
½ teaspoon of ground cumin
½ teaspoon of chili powder
½ teaspoon of black pepper
Dash of salt
Directions:
Combine corn, bell pepper, onion, cilantro, avocado, and beans. In a separate small bowl, combine the vinegar and remaining ingredients. Drizzle vinegar over corn mixture and toss well.