Circle of Friends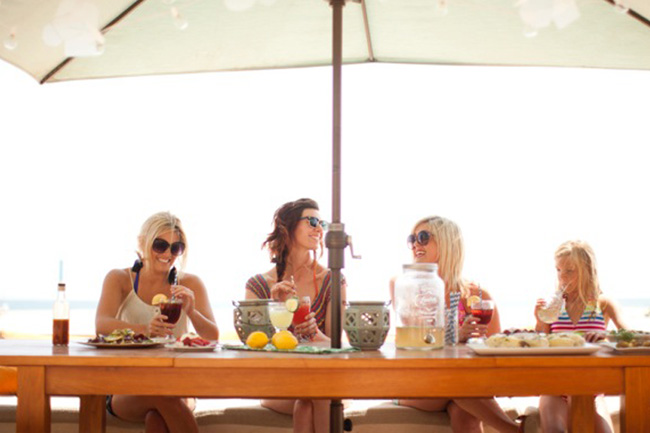 By now, most of us have either placed our darling offspring on the big yellow bus, dropped them at the curb, or walked them by hand to class, giving the teacher that "This is my heart" look and crying just a bit as we walked away. OK, so some of us dance.
But we pray they do well, they're safe, and that they make friends—good friends. And as moms, we know immediately when they've made bad ones.
Friends have a huge impact on our children's lives, just as they do on ours. Think back to those moments of peer pressure, slumber parties, or football games, and what comes in focus in your mind are the faces of friends, good and bad.
While we may have our school days far behind us, we still need to carefully choose those companions. As my mom said often, "Water rises to its own level." We are influenced and changed by those we call friends. We can be lifted up spiritually or we can be dragged down into the world.
Being like-minded establishes unity and being like-minded in Christ glorifies God.
Paul wrote of how much he depended upon Timothy, stating, "I have no one else like Timothy, who genuinely cares about your welfare. All the others care only for themselves and not for what matters to Jesus Christ" (Philippians 2:20 NLT). Paul knew many people, but this young man was the one he chose to depend upon, confide in, and trust—because he knew they shared a love for the Lord and the things of the Lord. Unity.
In the growing world of social media, there are the encouragers, the humorists, the storytellers, and the mockers. There are the sweet and the sarcastic.
Each have their group of "followers" who eagerly agree with their quips or are blessed by their words. They have influence on each other. Personally, I'm finding myself drawn more to women who value the Word of God over the casual things of conversation. When I leave the company of these women, I feel blessed! I feel uplifted, encouraged, and challenged. And of course, I want to be that kind of friend.
As your children make new friends this year, I challenge you to take a look around your current group of friends. Are you like-minded? Do you feel blessed after spending time with them? Is there encouragement, love, and fellowship? Or do you more often go to God in prayer asking forgiveness for the things you said or did in their company?
Friendships built on Christ's foundation are as shields locked together in battle and as warm blankets during the storms. It's never too late to change, to seek out and to be that Christ-like friend.
If you need someone like that in your life now, I encourage you to come out to the Virtue Bible Study this year. There you'll find women like you who are choosing to put God's Word in their heart.
Grab your shiny new #2 pencils and get on the bus! Make a new friend.