Broken Vessels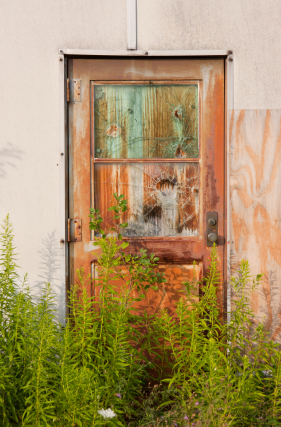 A few nights ago, a howling wind blew through, kicking up a fuss in the dark. It beat against my house like a prowler looking for an open window. Safe inside, I curled up with a good book and sipped tea while the wind rattled trees and chased their falling leaves into every corner of my yard. Next morning, I found the damage. A favorite plant on my patio was laying there, pot broken, soil scattered, and roots exposed. I scooped it up in a bowl and watered the little clump of soil still clinging to the roots. It was all I could do at the moment. I hoped it would be enough.
This little plant has safely weathered stronger winds than the one that sent it tumbling. It sat on a table under the patio eave, close to the house, protected from full exposure to the elements. An unlikely spot for a mishap, I would say—but a gust of wind can do mischief anywhere.
Why am I telling you about my wind-tossed plant? Because it reminds me of loved ones I'm praying for…family and friends who have abandoned their faith for one reason or another and strayed back into the world. When I think about them, I hurt and I wonder how it could happen. I struggle for words they will hear and not reject. But mostly, I ask God to help me to keep praying and not lose hope for them. He never gives up.
We recently finished our study in James and his closing words are tinged with sorrow but filled with hope. "My brothers, if one of you should wander from the truth and someone should bring him back, remember this: Whoever turns a sinner from the error of his way will save him from death and cover over a multitude of sins" (NIV).
How can we bring someone back who is unwilling to come? After you have done what you must do and said what you must say, then what? Pray and keep on praying. James says, "The earnest prayer of a righteous person has great power." (James 5:16 NLT) I can't change a person's heart, but I know the One who can! God promises that when we ask anything according to His will, He hears and will answer (1 John 5:14–15). So don't give up praying for that loved one. Scoop them up and water their exposed roots with fervent prayer. They may not be listening now, but God hears your prayers and He knows what is needed.
Broken vessels are the casualty of sin. The Lord reminded me of this as I swept pottery shards into a dustpan and thought about tossing the uprooted plant away too. The enemy breaks so that he can destroy—but our loving Father doesn't forget His prodigals. He watches and waits for them to come to their senses and return home. And when they do, He will welcome them with open arms. Will you trust Him to restore what's been broken? In the meantime, never stop praying.
The sacrifices of God are a broken spirit, a broken and contrite heart—these, O God, You will not despise. –Psalm 51:17