Baked Chicken Taquitos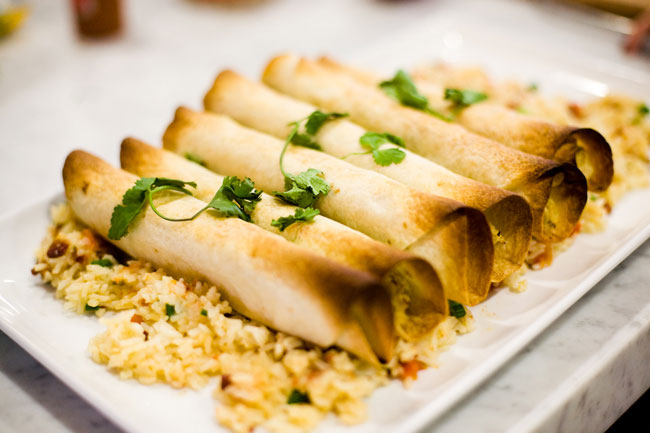 This is an easy recipe for taquitos with a little less fat than the traditional fried version. Just pick your favorite salsa to throw in the slow cooker with your chicken for some extra flavor.
Ingredients
Chicken
1 jar of salsa
6 ounces of cream cheese
1 cup of tomatillo salsa
Flour tortillas
Olive oil
Directions
Slow cook the chicken overnight in a slow cooker, with 1 jar of your favorite salsa and enough water to cover chicken.
Shred the chicken and combine it with the cream cheese and tomatillo salsa.
Lay out the flour tortillas and distribute the chicken mixture evenly down the center of the tortillas.
Roll each tortilla and lay them seam-side down on a baking sheet that has been lightly brushed with olive oil.
Brush the tops of the tortillas with olive oil. Toothpicks can be stuck in the rolled taquitos, if needed, to keep them from unraveling.
Bake at 425 degrees for approximately 20 minutes or until golden brown.