Baked Butternut Squash Chips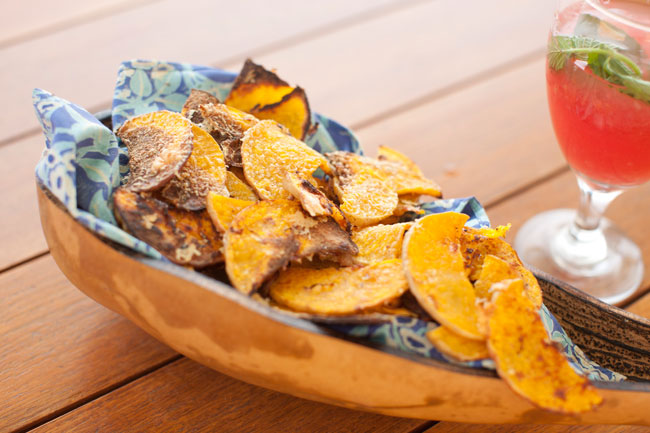 Baked Butternut Squash Chips
This is a fun healthy snack my kids will actually eat. It's very simple and cheap! Enjoy.
Ingredients:
2

butternut squash, preferably with long necks
Parmesan cheese
Olive oil
Kosher salt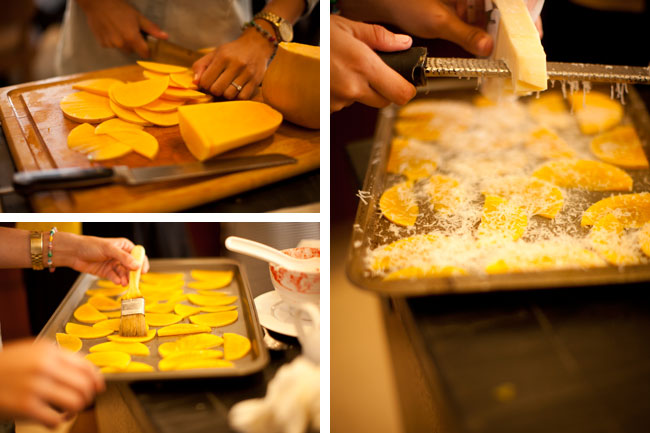 Directions:
Preheat oven to 375 degrees F. Bring a large pot of salted water to a boil.
Cut the necks off the base of the squash. Peel each neck and slice it into thin slices.
Drop the slices into the boiling water and boil them for 2 minutes. This helps the squash get crispy when baked. After the two minutes, drain and rinse them under cool water. Pat to get rid of all excess water.
Cover two baking sheets with parchment paper, then top them with the slices. Be careful that the slices do not touch. Brush with olive oil. Sprinkle on a little salt. Top with parmesan cheese.
Bake the chips until crispy, for about 15–20 minutes. Keep your eye on them though and remove when they turn brown and crispy.
Wondering what to do with the rest of the squash? Try our delicious Butternut Squash Risotto or Butternut Squash Soup!