Atlantic Beach Pie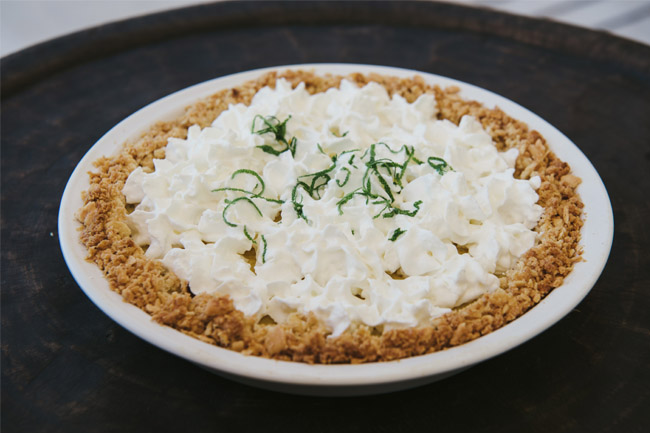 Atlantic Beach Pie
This delicious pie took first place in the Exhale Pie Baking contest for Harvest Fest 2015. We think you'll agree, it's simply love at first bite! Thank you Sheryl!
Atlantic Beach Pie is a vintage recipe brought back to life by North Carolina Chef Bill Smith. The salty, cracker-crumb crust gives this sweet pie a distinctive flavor.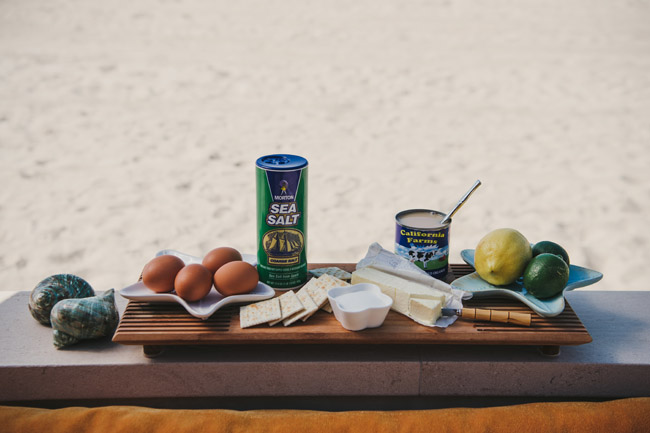 For the Crust:
1 1/2

sleeves

of saltine crackers

1/2 to 3/4

cup

unsalted butter, softened

3

tablespoons

granulated sugar
For the Filling:
1

can

(14 ounces) sweetened uncondensed milk

4

egg yolks

1/2

cup

of lemon or lime juice (or a mix of both)
Topping:
Fresh whipped cream
Coarse sea salt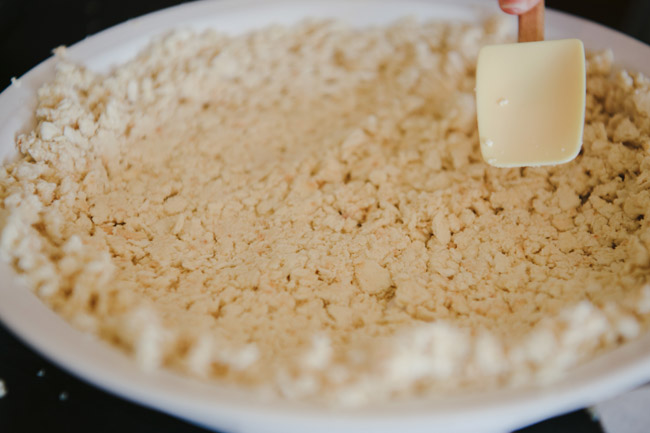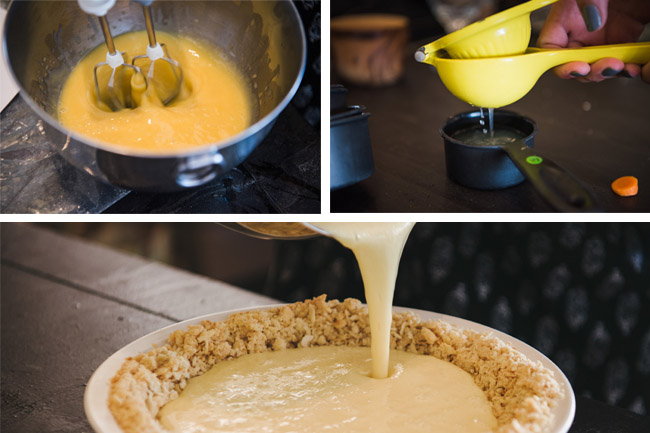 Preheat oven to 350 degress F.
Crush the crackers finely, but not to dust. You can use a food processor or your hands. Mix the cracker crumbs and sugar together. Knead in the softened butter until the mixture holds together like dough. Press into a pie pan and chill for 15 minutes. Bake for 15–18 minutes or until the crust is lightly browned. Let the crust cool slightly while you make the filling.
Pour egg yolks and sweetened condensed milk into a bowl and whip (using a mixer at low speed) to blend; add citrus juice and whip (mixer at high speed) until thoroughly combined. Pour into the pie shell and bake for 15 minutes until the filling is set. Chill in the refrigerator. This pie needs to be completely cold before slicing.
Serve with fresh whipped cream and a sprinkling of coarse sea salt.