Animal Magnets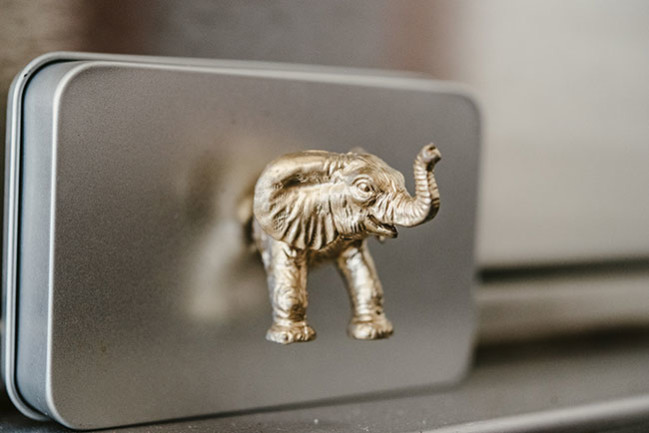 When I moved into my first apartment, I was all about DIY everything. I decided to try out these animal magnets and luckily, it was one thing from Pinterest that actually worked! These were really easy to make and add a nice touch to the fridge, using things that you may have lying around the house.
For the magnets:
Plastic animals from Michael's (with coupons, of course)
Dremel tool or X-Acto knife
Sandpaper
Small magnets
Hot glue gun or super glue
Spray paint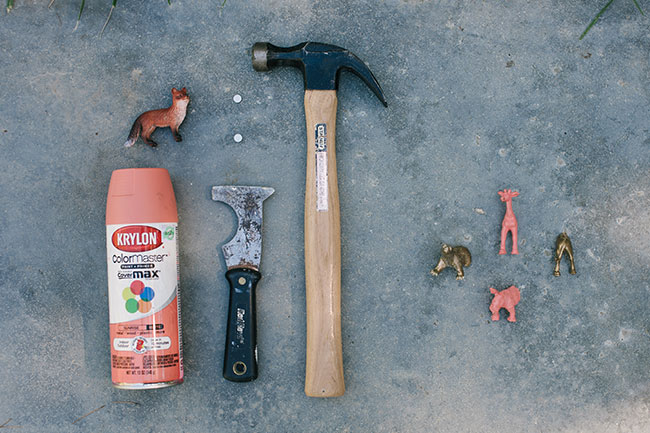 First you will have to cut the toy animals in half. That was the tricky part. If you use a Dremel tool, you have to be careful because it cut so quickly that it started melting the plastic a little.
After they were cut, I sanded them down so the cut part wasn't so rough and I spray painted them gold.
You will need to glue the small magnets on them. I found that hot glue isn't as great because when they got bumped off the fridge, they'd fall and the magnet would pop off, so I'd recommend using super glue.
Stick!