Air Plant Holder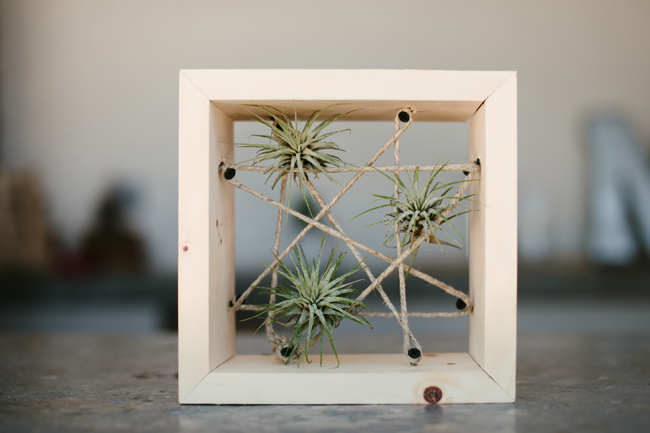 What's not to love about air plants? They're chic easy-maintenance beauties, making them the perfect greenery for your home. Earlier this year I started to play around with some DIY projects and found that I loved creating with wood. So, naturally, I had to create this fun wooden holder for my air plants. You can keep it freestanding on a desk, table, or shelf—or hang it as part of a living wall. Wherever you put it, it's sure to add an earthy, organic aesthetic to your home!
Materials and tools: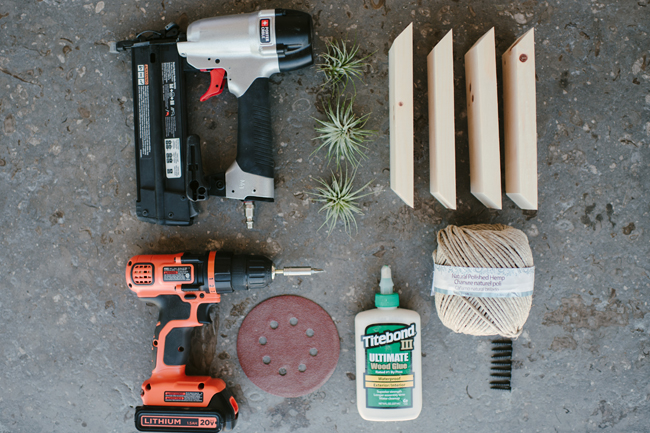 6′ length of 1″x4″ wood
Wood glue
8 screws (1″ length)
Organic hemp cording
Small air plants
Nail gun with 1″ nails
Miter saw
Sandpaper
Drill
Directions: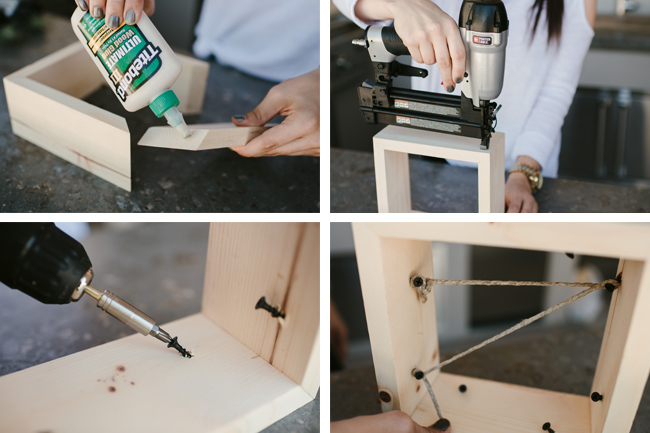 Set your miter saw to 45 degrees and cut four 8″ pieces of wood. Make sure that each end of your cut piece angles inward.
Arrange your four pieces of wood to create a square. Glue the end joints together and let the square dry for an hour.
Stand the square up. Use a nail gun to put a nail in each of the four corners. Flip the square over and repeat on the opposite side.
Use sandpaper to smooth out any uneven corner edges.
Now add the screws. Drill two screws (at a slight diagonal) into each piece of wood. Position one closer to the front and one closer to the back.
With the organic hemp cording, tie a double knot on one of the screws. Continue to wrap the cording around each screw, keeping it tight. After you connect them all, tie a final double knot onto the same screw you began with.
Place air plants in the cording, arranging them to your liking. Now you have your very own earthy, organic plant holder!
To see more geometric shaped plant holders, visit my online shop at relevantraw.com.